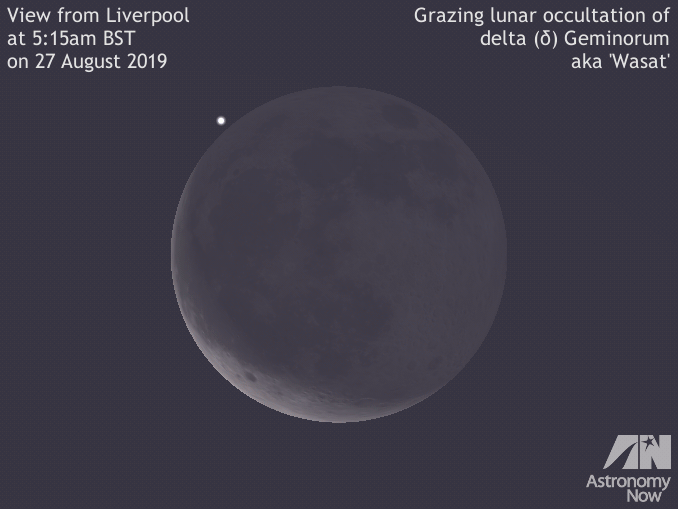 Mere days after the Moon's close encounter with three stars in the constellation of Taurus, the waning lunar crescent has another dawn rendezvous with a naked-eye star – this time it's delta (δ) Geminorum, otherwise known as Wasat in the constellation of Gemini, on Tuesday, 27 August.
The exciting thing about this particular occultation – when a nearby celestial body passes between the observer and a more distant object, from the Latin occulo, 'to hide' – is that not all observers in the British Isles will see it: those south of the line drawn between Swansea Bay on the southern coast of Wales and The Wash on the Norfolk/Lincolnshire border will see Wasat hidden by the Moon, but everyone else will see a near miss.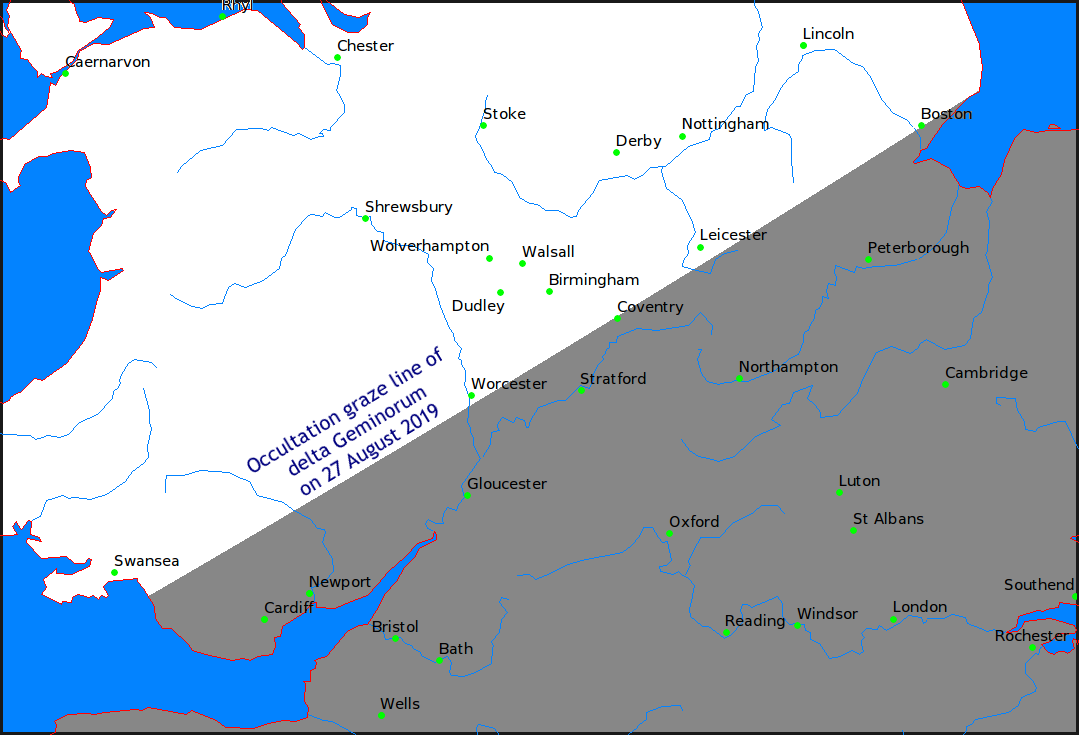 Occultation timings
For an observer in Plymouth, the disappearance and reappearance times of δ Geminorum are 5:04am and 5:20am, respectively. In Southampton, expect Wasat's occultation shortly before 5:04am with the star hidden for about 20 minutes. As seen from London, the star disappears at the Moon's illuminated edge at 5:05am and reappears at the darkened limb at 5:25am (all times are British Summer Time).
Wasat – a close binary
A bonus for those observers equipped with modest telescopes is that δ Geminorum is an attractive double star. The primary is a magnitude +3.5 subgiant 59 light-years from the Sun separated by 5.5 arcseconds from a magnitude +8.2 companion. The stars of δ Geminorum orbit each other every 1,200 years. At magnifications of around 100×, see if you can detect a yellowish tint to the primary star and a pale bluish hue to the fainter companion.