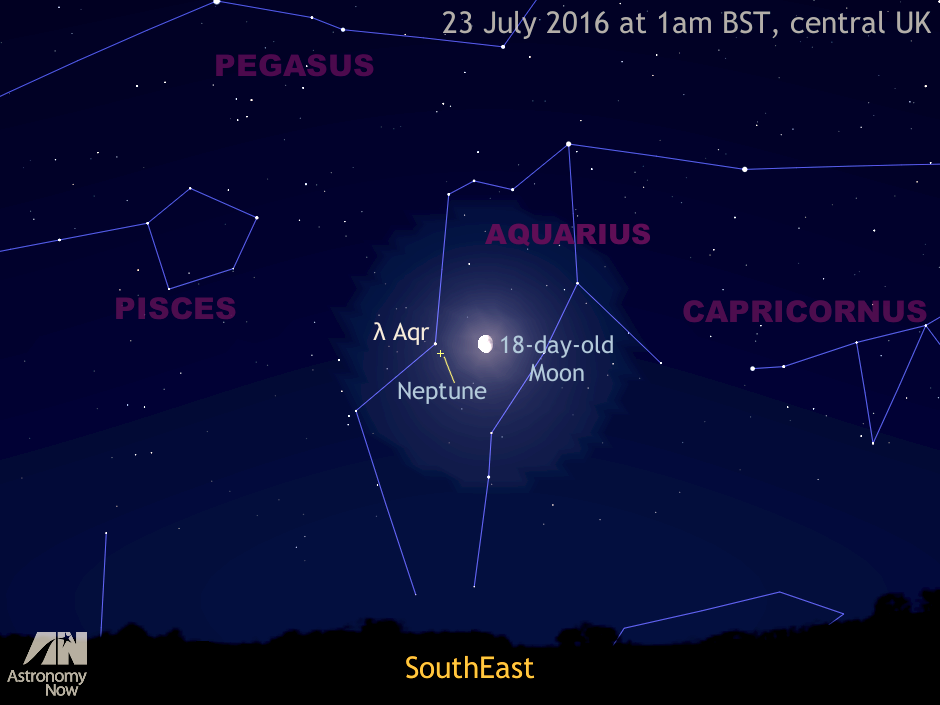 Have you ever seen Neptune, the outermost known planet of the solar system? If you haven't, then the waning gibbous Moon acts as a convenient (if somewhat bright) celestial guide when it passes close to the gas giant in the deepest twilight of the UK night in the early hours of Saturday, 23 July. The pair will then be less than 3 degrees apart, meaning that they can be seen in the same field of view of large binoculars.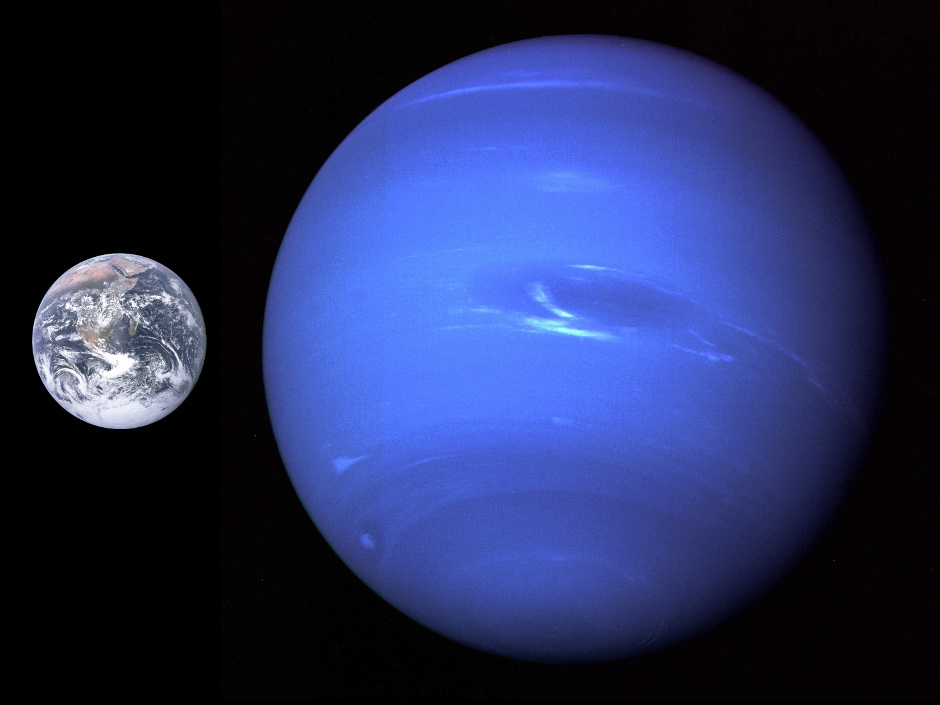 Neptune is almost four times the diameter of Earth and lies 30 times further away from the Sun than our planet. Consequently, Neptune takes almost 165 years to orbit the Sun. The outermost planet reaches opposition on 2 September, this year marking the 170th anniversary of its discovery.
Neptune was the first planet to be located by mathematical prediction rather than careful observation. Owing to its great mass, Neptune has a perturbing effect on the orbit of Uranus, enabling astronomer John Couch Adams in England and mathematician Urbain Jean Joseph Le Verrier in France to independently calculate where the new planet would be. Neptune was identified by Johann Gottfried Galle with the assistance of Heinrich Louis d'Arrest at the Berlin Observatory just after midnight on 24 September 1846, within a degree of the position in the constellation of Aquarius predicted by Le Verrier.
Neptune has returned to the constellation Aquarius having completed a little more than one orbit of the Sun since its discovery. Currently glimmering at magnitude +7.8, the gas giant is far too faint to be seen with the naked eye, but it is a relatively easy object in larger (7×50 or 10×50) binoculars or small telescopes — if you know where to look.
As mentioned above, the 18-day-old waning Moon is located just six lunar diameters (3 degrees) to the right of Neptune's position (α=22h 52.8m, -08° 05′ J2000) in the small hours of Saturday, 23 July. But the outmost planet currently lies even closer to a magnitude +3.7 naked-eye star known as lambda (λ) Aquarii (α=22h 52.6m, -07° 35′ J2000).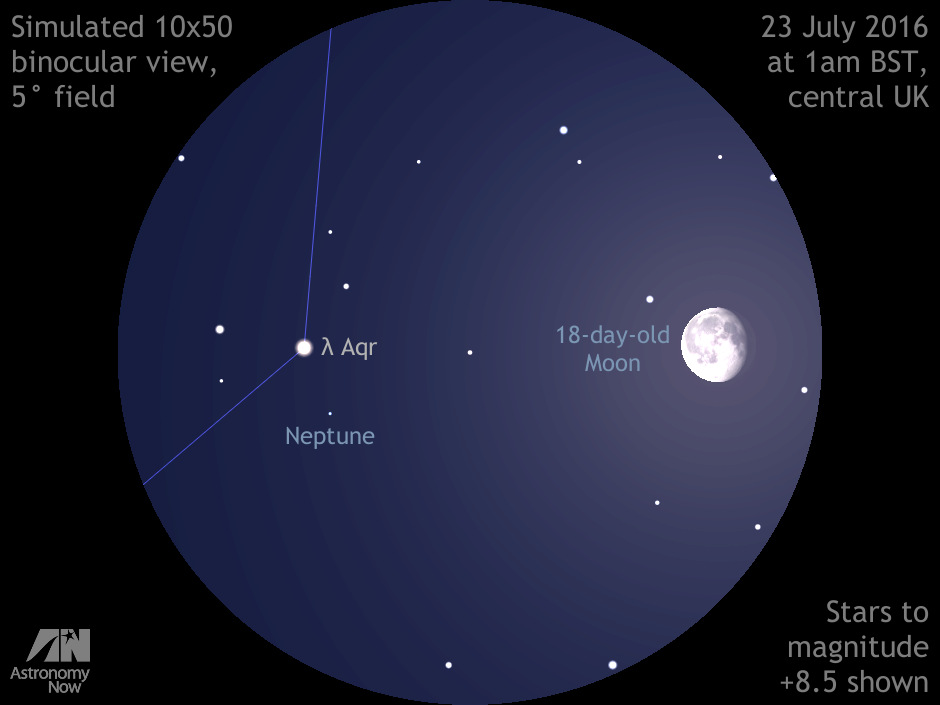 Neptune and λ Aqr are currently separated by just a ½ degree, or the width of a full Moon. If you centre λ Aquarii — a red giant star some 390 light-years from Earth — in your telescope and use a magnification less than 40x, Neptune will be situated in the same field of view.
In the early UK hours of Saturday, 23 July, Neptune lies 2,713 million miles (4,365 million kilometres) from Earth with its southern hemisphere tilted toward our planet. Despite having a diameter of 30,775 miles (49,528 kilometres), at such a great distance Neptune's angular size is just 2.3 arcseconds. It reveals a bluish tint in a 4-inch (10-cm) aperture telescope or larger, but to see it as a tiny disc requires good seeing, a 6-inch telescope and magnifications of 150x or more.
---

Inside the magazine
Find out more about observing the Moon, Neptune and the other solar system bodies currently in the night sky in the July 2016 edition of Astronomy Now.
Never miss an issue by subscribing to the UK's biggest astronomy magazine. Also available for iPad/iPhone and Android devices.