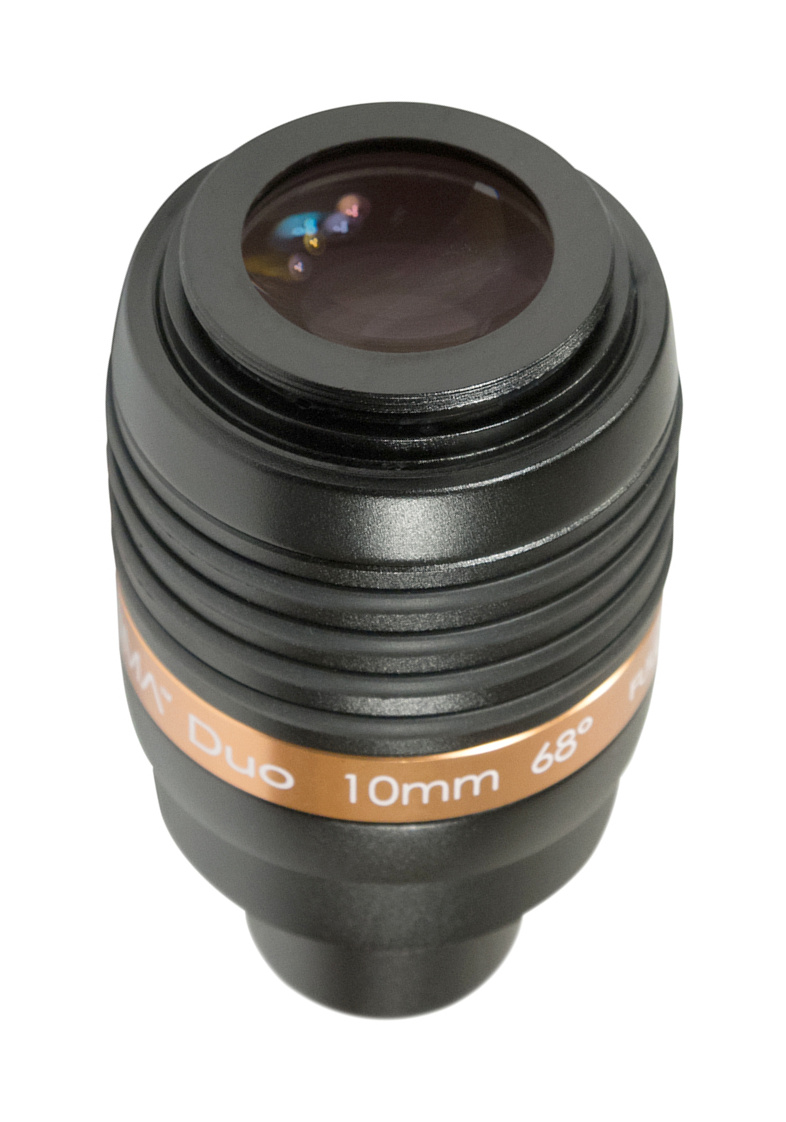 Despite access to the vast body of astronomical imagery being just an internet click away, nothing compares to seeing an astronomical object in the flesh, via photons that originated from the source — particularly if passed to you by your own telescope. The excitement delivered by that raw light, crossing the small gap of cool air from the eyepiece into your eye, never fades. What often follows is a desire to capture that personal wonder for more leisurely enjoyment — and the possibility of leaching from it more detail and information than our puny biological system is capable of alone. Hence, the various challenges of matching telescope to camera.
In this new dual-purpose eyepiece, Celestron combines visual and photographic needs in one package. Offering an alternative to weighty (possibly lengthy) docking collars and flying gantries to the observer's imaging device, this eyepiece simply connects to a camera via an integrated 42mm t-adapter, cunningly concealed beneath its rubber eye guard. No additional contraptions necessary, save the t-ring compatible with your camera.
The eight-element multicoated eyepiece offers a generous 68-degree apparent field, 20mm eye relief, fits both 1.25-inch and 2-inch focusers and is threaded for filters. It comes in six focal lengths between 5mm and 21mm.
Price: £109
For more information: www.celestron.uk.com