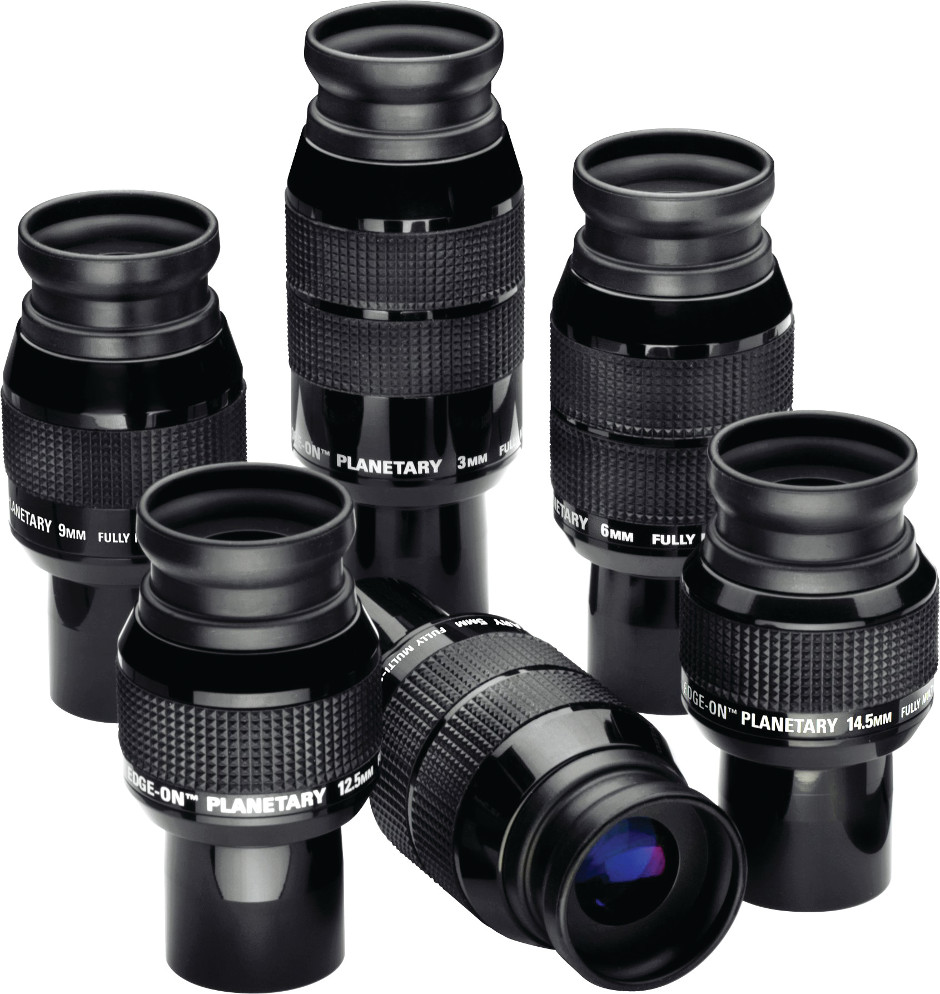 There are so many eyepiece designs out there that their number is dizzying; the variety would certainly have made Galileo's head spin. Much of the latest R&D has been spent either on sucking the eyeball into mega-wide fields of vision that include the back of one's own head, or spotlight resolution within a small one.
Here is a different approach. The search for coherently flat fields is one that has rightly exercised those pursuing astrophotography, since photographic receptors like CCDs are built onto flat surfaces (although I do not necessarily see why — if you curved them, you would not need flat-field correctors!). For the visual observer, a star field encircled by colourful seagulls can be diverting. True, it is (hopefully!) not normally that bad. Nevertheless, there is occasionally the temptation for the eye to stray to the field periphery, just to check on how well the aberrations are being held at bay, when what you should be doing is enjoying the object itself.
These eyepieces have been designed to provide conventionally sharp stellar images all of the way to the edge of a very moderate field width. The absence of field curvature is accompanied by generous eye relief and focal lengths that are parfocal. Coming in 3mm, 5mm, 6mm, 9mm, 12.5mm and 14.5mm versions, they are eyepieces that offer no distractions, just stars.
Price: £109
For more information: uk.telescope.com