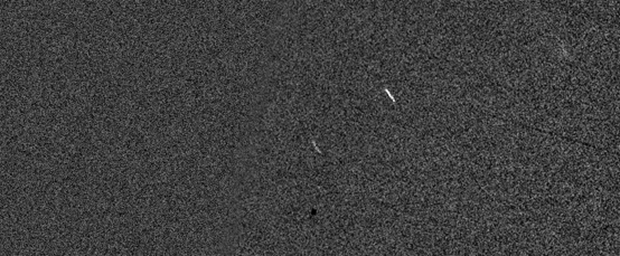 This animation of comet C/2013 A1 Siding Spring was captured by the Mast Camera (Mastcam) on NASA's Curiosity Mars rover as the comet passed near the red planet on 19 October 2014.
The animation consists of 10 exposures of 25 seconds each, taken between 2133 UT and 0034 UT on 20 October. The exposures are projected onto a celestial frame. The still is an image from the animation. Most of the specks are electronic noise. The short, straight streaks are stars.
The original images provided by NASA's Jet Propulsion Laboratory have been enhanced by Astronomy Now's Greg Smye-Rumsby.