In a major milestone, the James Webb Space Telescope's mirrors and instruments have been mechanically mated with the spacecraft's sunshield and subsystems during assembly operations at Northrop Grumman's Redondo Beach, California, processing facility. The observatory's science payload was lifted by crane and precisely positioned before being lowered and bolted into place. Engineers then completed mechanical connections and are preparing to make the required electrical connections.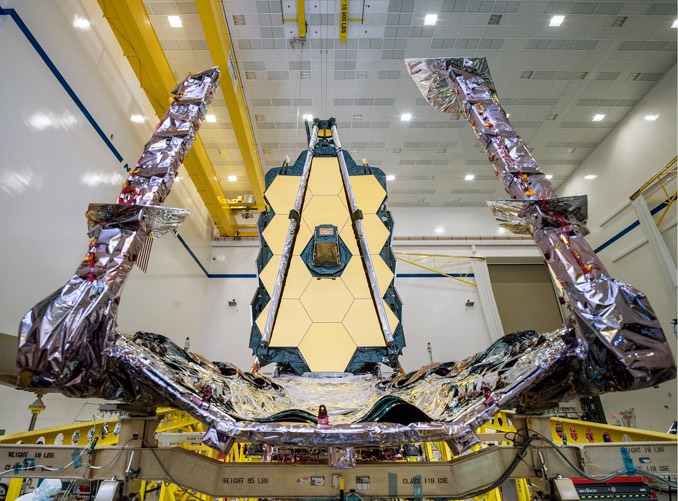 "The assembly of the telescope and its scientific instruments, sunshield and the spacecraft into one observatory represents an incredible achievement by the entire Webb team," said Bill Ochs, Webb project manager for NASA Goddard Space Flight Center in Greenbelt, Maryland. "This milestone symbolizes the efforts of thousands of dedicated individuals for over more than 20 years across NASA, the European Space Agency, the Canadian Space Agency, Northrop Grumman and the rest of our industrial and academic partners."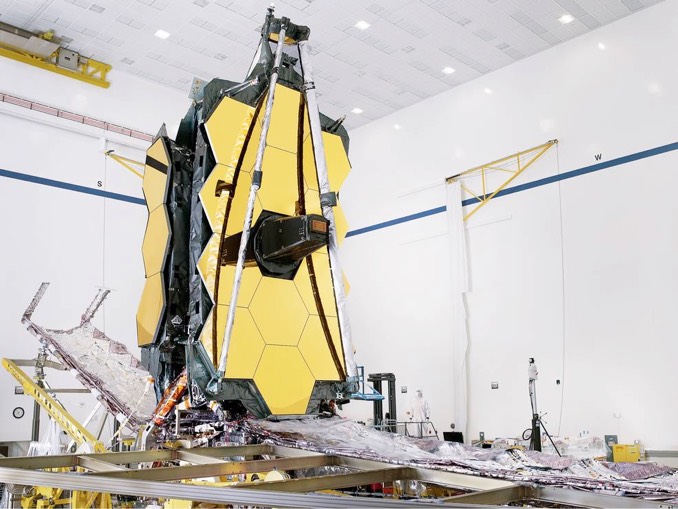 The James Webb Space Telescope features a 6.5-metre (21.3-foot) segmented primary mirror that will be launched in a stowed configuration and unfold to its full diameter in space. Running years behind schedule, the $9.6 billion infrared observatory is scheduled for launch in 2021 aboard an Ariane 5 rocket provided by the European Space Agency.