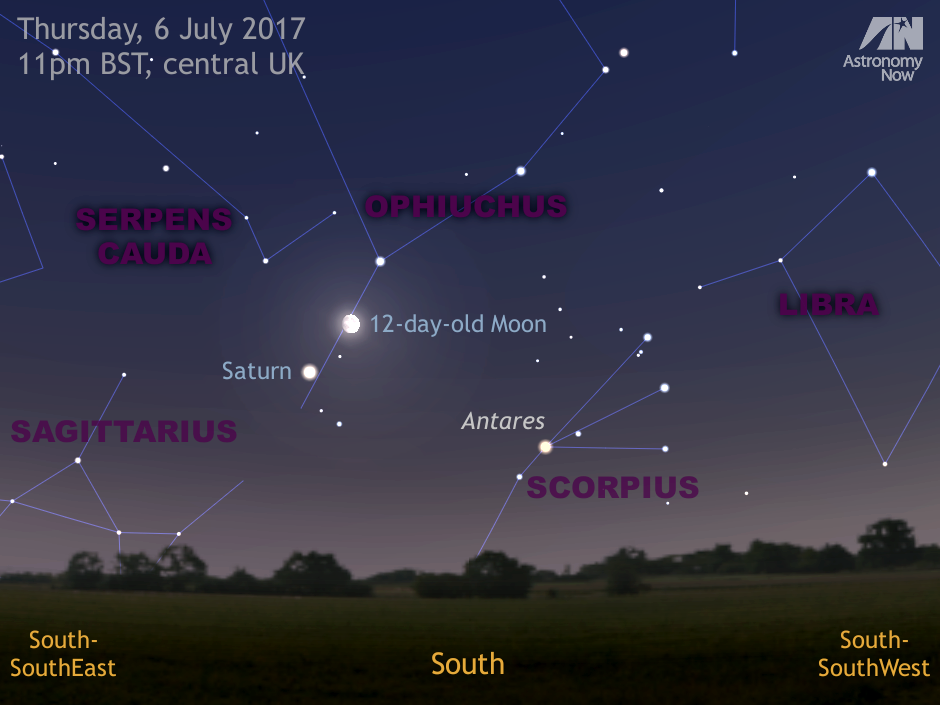 On the UK night of 6—7 July 2017, three weeks after the opposition of Saturn in the constellation of Ophiuchus, the ringed planet can be identified as the magnitude-zero 'star' highest in the southern UK sky around 11:40pm BST. As seen from the heart of the British Isles at this time, Saturn struggles to attain a peak altitude of just 14 degrees, or three-quarters of the span of an outstretched hand held at arm's length above the horizon.
While there is a slim chance that you can confuse Saturn with first-magnitude Antares in the constellation of Scorpius that lies 14 degrees (or one-and-a-half spans of a fist held at arm's length) to the right of the planet, the supergiant star is the fainter of the two and has a reddish-orange hue in binoculars and small telescopes.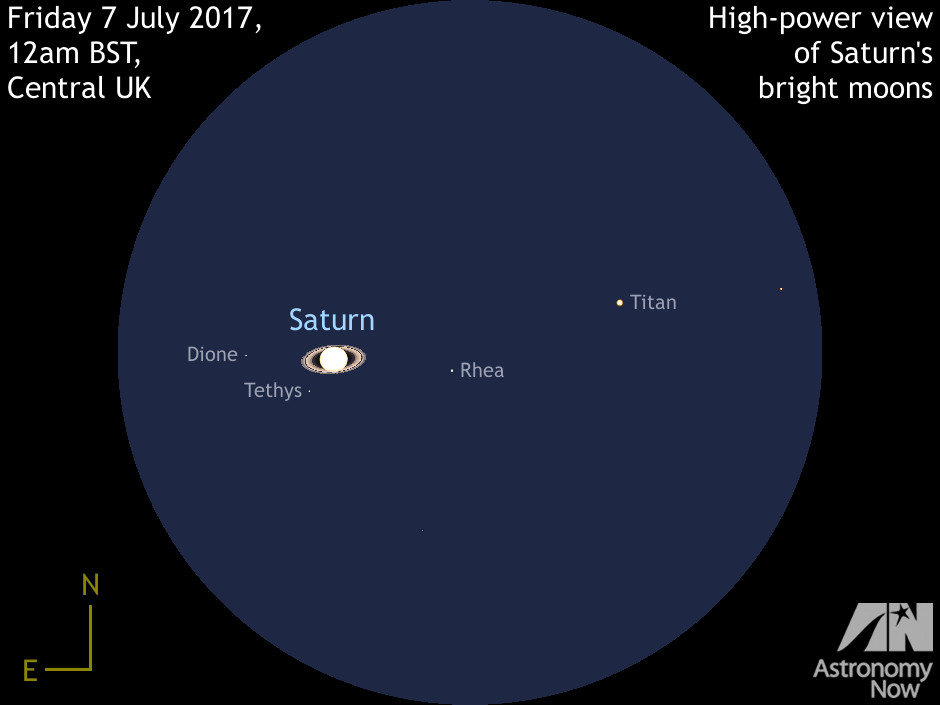 Returning to Saturn in a small telescope, the UK night of 6—7 July is ideal for spotting the ringed planet's largest moon, Titan. This cloud-covered world some 3,200 miles in diameter looks just like a magnitude +9 star close to its greatest westerly elongation from Saturn, some 4½ ring diameters away. Titan orbits its parent planet every 16 days, so expect to see it a similar distance to the east of Saturn on 14 July.