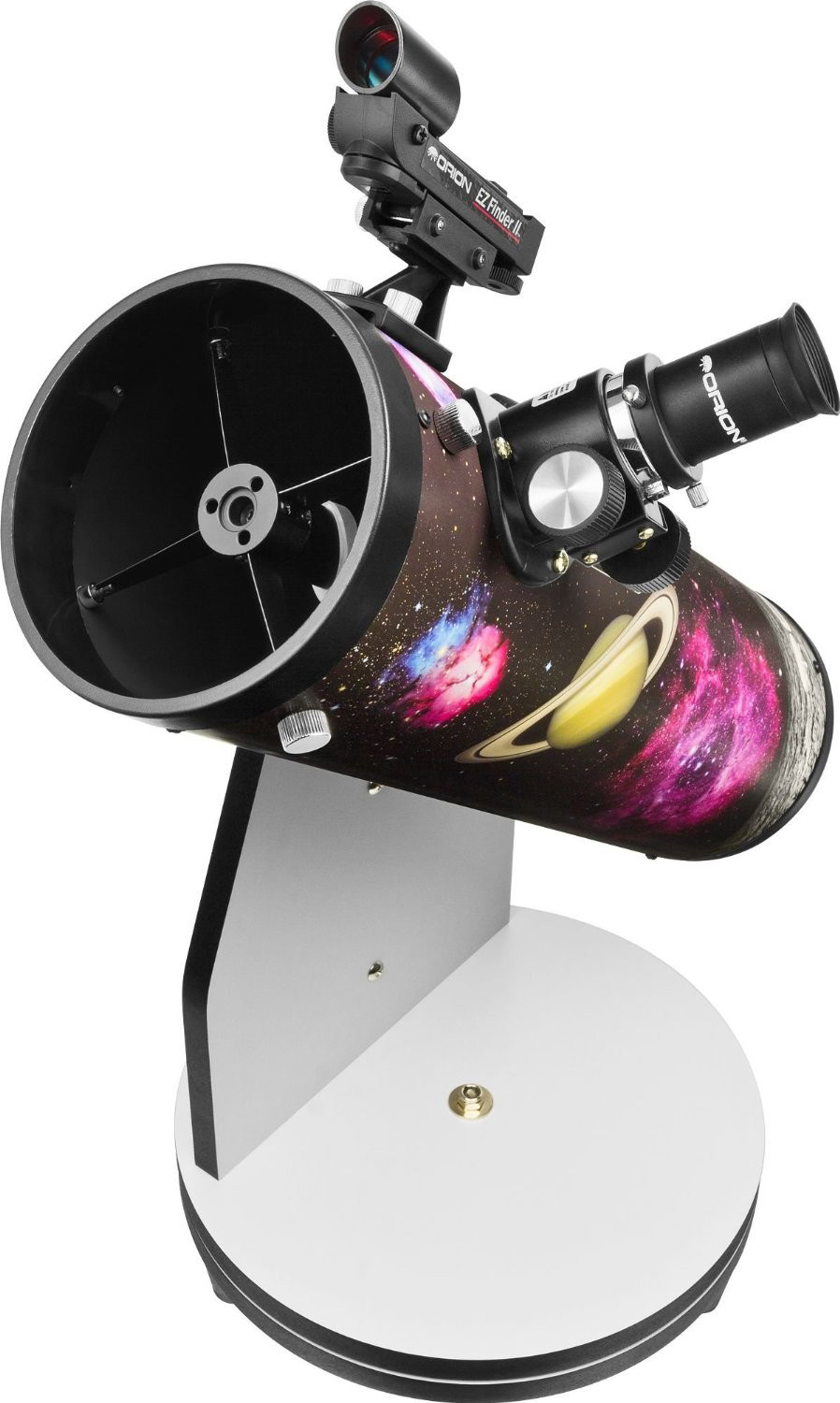 There is often a precipitous moment in novice astronomy when a strengthening interest leads to consideration of that first optical acquisition. Perils lie ahead, for the unwary may either grasp an affordable but ultimately disappointing 'toy' from a department store catalogue, or cast caution to the wind on the great expense of an instrument whose daunting labyrinthine workings will drive the inexperienced observer to abandon the science altogether.
Which is where little (but able) scopes like this ride to the rescue. This telescope is a tube on an alt-az mount — therefore possessing an inherent simplicity that will not challenge. Yet the tube is a 4.5-inch (114-mm) f/4.4 reflector, possessing an aperture that brings a wealth of astronomy's best to the viewer and a focal ratio providing splendidly wide-angle vistas t'boot.
The 'scope comes pre-assembled, so skips straight from the box ready to use. Two eyepieces yield powers of 20× and 50×, just right for those first celestial adventures. The new observer is not left to grope about in the dark either. The package also contains a Moon map, planisphere, an astronomy book and even a stellar software download. The telescope even looks the part, adorning itself with some of its potential prey.
Price: £161
Supplier: Orion
For more information: www.telescope.com