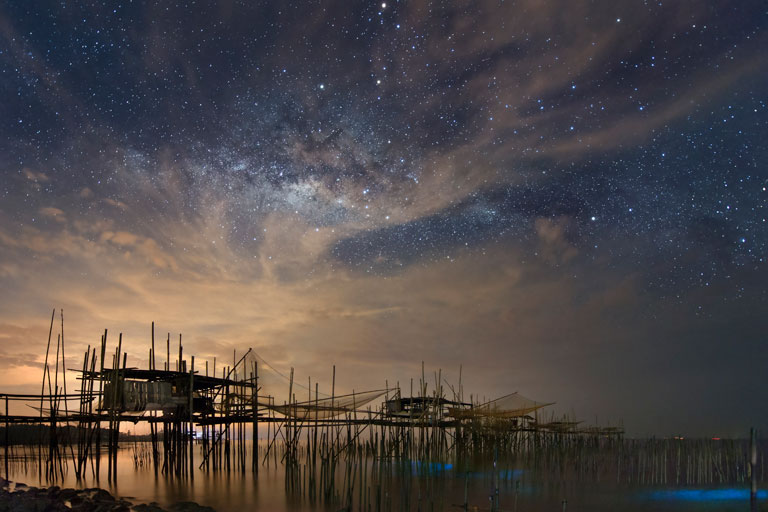 The natural light of the Milky Way battles with the light pollution over the fishing village, or kelong, in Batu Pahat, Malaysia. In the lower right hand corner, there is also bioluminescence in the waters at the bottom of the kelong. This image, by Yuyun Wang of Singapore, is one of those shortlisted in this year's Insight Astronomy Photographer of the Year competition.
The winners of the competition's nine categories and two special prizes will be announced on Thursday 15th September at a special award ceremony at the Royal Observatory Greenwich. A free exhibition featuring the winning images will open at the Observatory's Astronomy Centre on Saturday 17 September.
A record number of more than 4500 entries were received from astrophotographers in over 80 countries.
See tips on getting started in astrophotography from the Astronomy Photographer of the Year judges.
Also see the judges explain what makes a perfect astrophoto.