The award winning entries in the Insight Astronomy Photographer of the Year 2016 competition in the category 'Our Moon'.
The winners of the competition's nine categories and two special prizes were announced on Thursday 15th September at a special award ceremony at the Royal Observatory Greenwich. A free exhibition featuring the winning images is now open at the Observatory's Astronomy Centre.
Winner: From Maurolycus to Moretus by Jordi Delpeix Borrell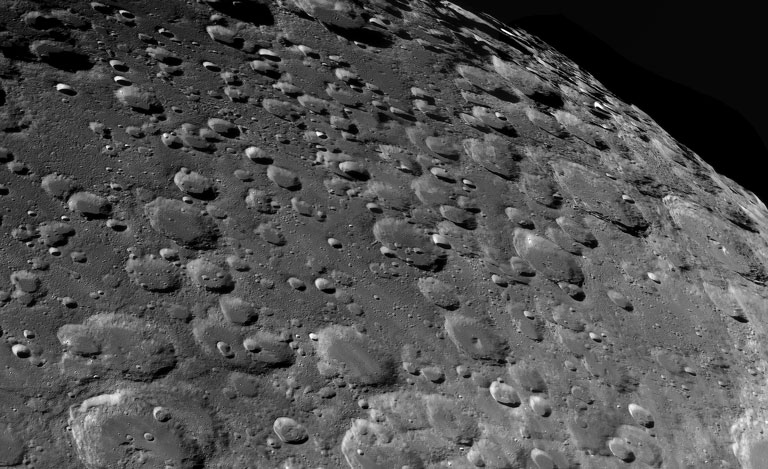 "This is the Moon of our dreams: Craters overlap, butt against each other, and extend to the horizon! As we can see in this lunar landscape, the southern region of our Moon, always offers us, amazing views.In this image we can see a lot of big and spectacular impact craters, like Barocius, Baco, Cuvier, Lillius, Jacobi…" – Jordi Delpeix Borrell (Spain)
L'Ametlla del Vallès, Barcelona, Spain
Celestron 14-inch telescope, SkyWatcher NEQ6 Pro mount, ZWO ASI 120MM camera, stacked 500 of 3600 frames
Runner Up: Rise Lunation by Katherine Young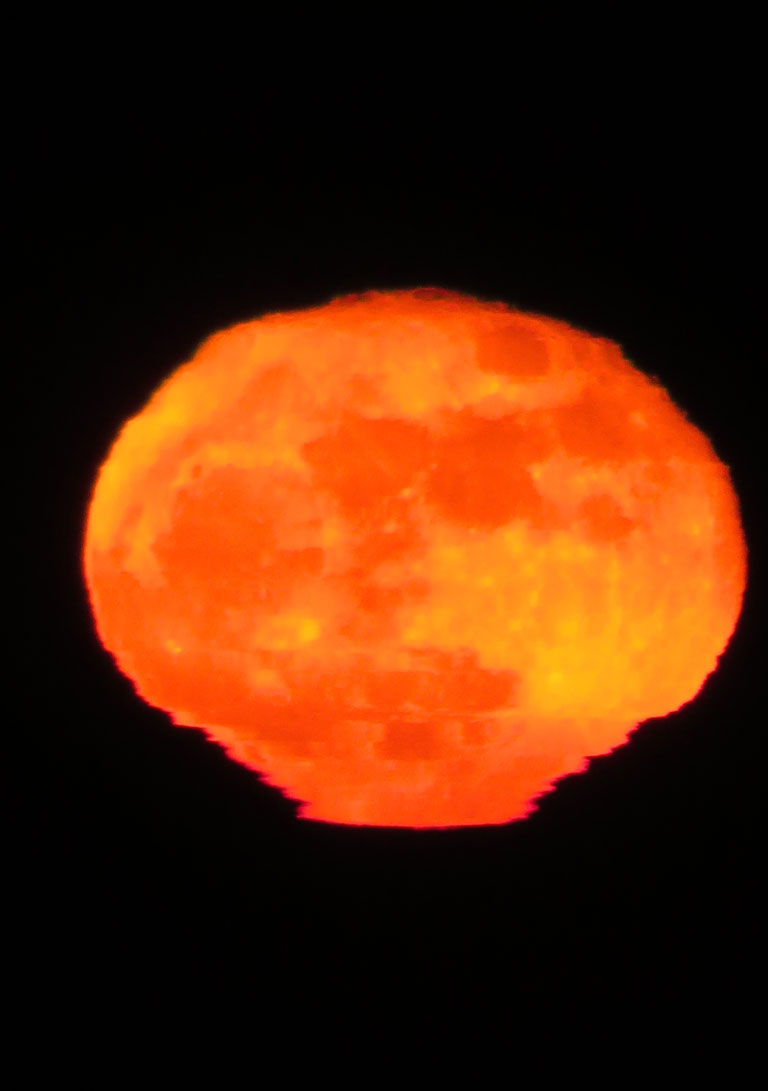 "There is little clarity through the atmospherics that can intensify horizons – to portray it as such would be unnatural. As the Moon emerges, I relish the ripples and surprising shimmers – it extends and reaches through its seeming climb, out of this world!The Moon is rising and at an altitude of +8, an azimuth of 75, a day after being full, now 98% illuminated and on the wane. One exposure, no processing, minor crop, tripod." – Katherine Young (Sweden)
Serramazzoni, Emilia-Romagna, Italy
Canon PowerShot SX50 HS camera, 215 mm f/6.5 lens, ISO 400, 1/2-second exposure
Runner Up: Moonrise at the Pier by Sergio Garcia

"This is an right image panorama of the full Moon rising over the Galveston Island Pleasure Pier. A cold front moved in and the sky was particularly clear so I looked for the location where the moon would rise and planned for taking these shots when the moon looked larger due to the distortion by the earth's atmosphere. – Sergio Garcia (Mexico)
Galveston, Texas, USA
Nikon D750 camera, 600 mm f/6.3 lens, ISO 800, 1/80-second exposure
The Insight Astronomy Photographer of the Year competition is now in its eighth year and a record number of more than 4500 entries were received from astrophotographers in over 80 countries.
See tips on getting started in astrophotography from the Astronomy Photographer of the Year judges.
Also see the judges explain what makes a perfect astrophoto.