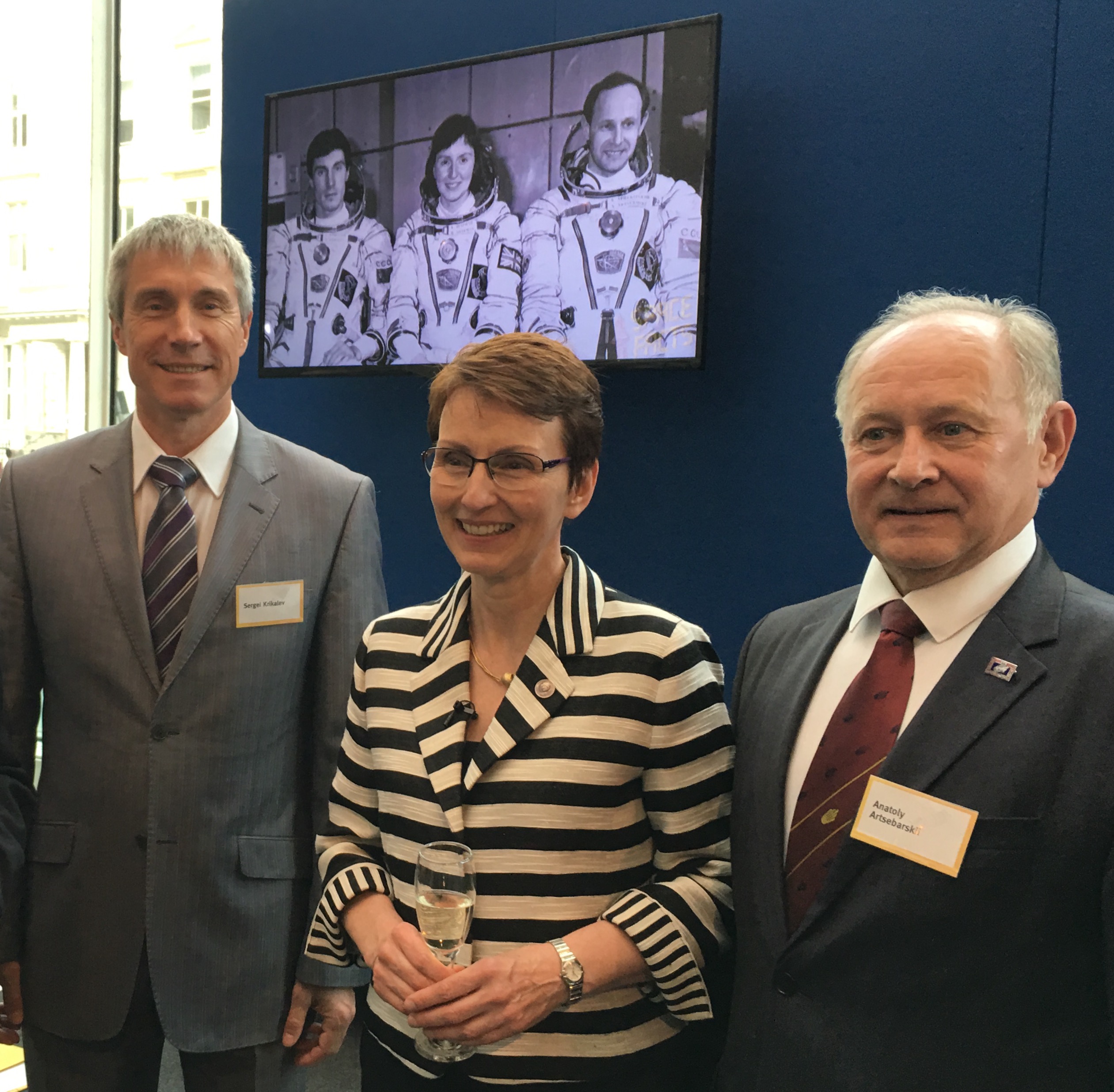 Britain's first astronaut, Helen Sharman, received a congratulatory phone call from Tim Peake aboard the International Space Station during celebrations in London to mark the 25th anniversary of her mission to the Mir space station.
"It really is an historic day to celebrate from 25 years ago when you became the first British astronaut in space," he told Sharman and more than a dozen astronauts and cosmonauts assembled at Imperial College London. "As much as I would like to be there in person tonight and with everyone else celebrating, I'm actually rather glad I'm not. As so many of you will know, space is the best place you could possibly be. Finally, after 25 years since your mission, there is another Union flag being worn in space and I know that is something you have campaigned for long and hard, and for which I'm extremely grateful."
Sharman, alongside cosmonauts Sergei Krikalev and Anatoly Artsebarski, blasted off from the Baikonur Cosmodrome on 18 May 1991 and arrived at the Mir Space Station two days later. During her stay on Mir she conducted scientific experiments and captured views of the United Kingdom from space. She returned to Earth with cosmonauts Viktor Afanasyev and Musa Manarov who were completing a six month mission to the orbiting outpost.
Although there have been other British-born astronauts, Sharman was the first and only British citizen in space until Tim Peake embarked on his mission to the International Space Station in December 2015.