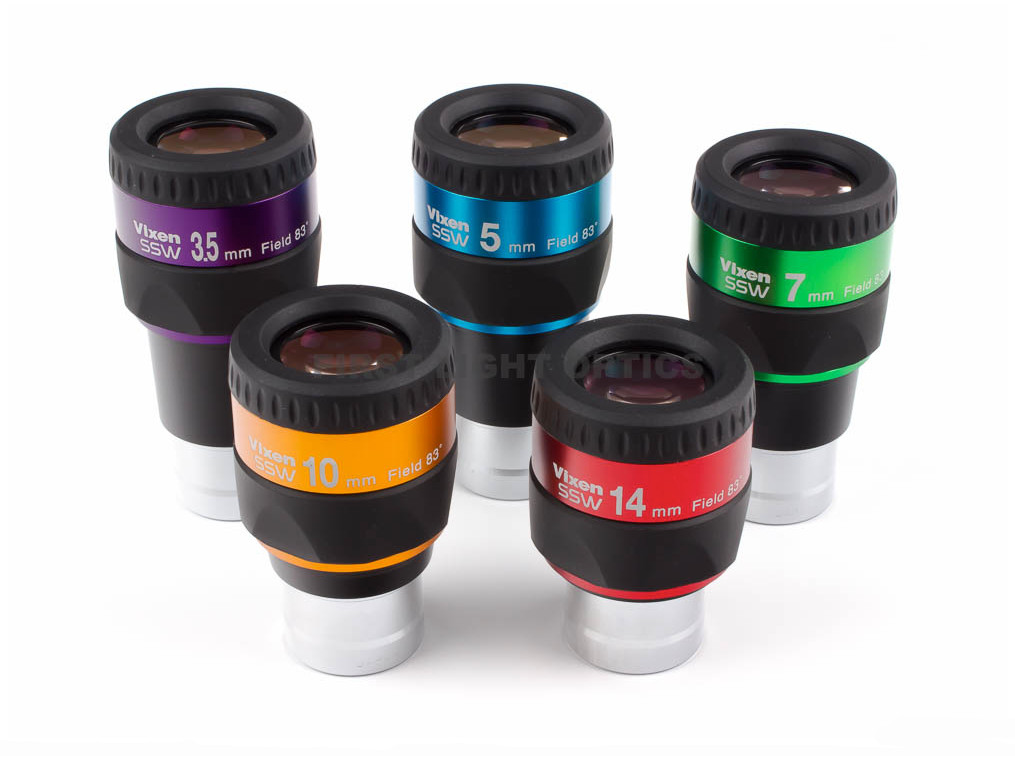 There is often as much science (perhaps even more) in the optical design of an eyepiece as the telescope it serves. Rightly so, for all of the light from the main instrument (be it a 60mm refractor or 400mm behemoth reflector) has to jostle through this relatively much smaller portal before it gets to your eye. The task is even more challenging when the eyepiece aims to present a wide apparent field to the observer, regardless of the magnification its focal length produces.
Vixen has introduced a remarkable looking 7-element ocular that yields an expansive 83° apparent field. Yet the optical somersaults entailed in doing so are achieved without harm to the final image. Components of low dispersion high transmission glasses, plus (in partnership with the usual multi-coating) a mysterious additional surface coating, yield a stellar field with sharp edge-to-edge field definition with no vignetting – even on instruments of low focal ratio.
The eyepiece optics are not the only aspect that has been thoughtfully designed – the tactile bodies too exhibit some nice touches. When they are put down, they stay put, thanks to an octagonal anti-roll barrel. They stay put in the focuser too, with an undercut sleeve designed for both locking screws and compression rings.
Currently in five focal lengths ranging from 3.5mm to 14mm.
Price: £199–£249
Supplier: First Light Optics