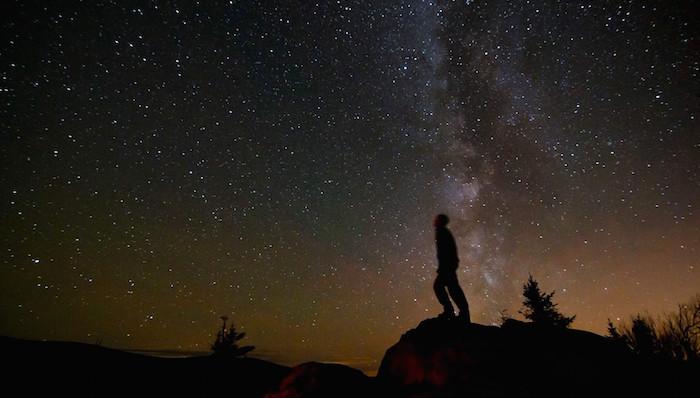 Created in 2003 by high-school student Jennifer Barlow, International Dark Sky Week has grown to become a worldwide event and a key component of Global Astronomy Month. Each year it is held in April around Earth Day and Astronomy Day. This year celebrations began Monday, 4 April, and run through Sunday, 10 April 10. Click here for resources to use this week. You can also follow IDA activities on Facebook and Twitter (hashtag #IDSW2016).
In explaining why she started the week, Barlow said, "I want people to be able to see the wonder of the night sky without the effects of light pollution. The universe is our view into our past and our vision into the future … I want to help preserve its wonder."
The International Dark-Sky Association (IDA) founded in 1988, and is dedicated to protecting the night skies for present and future generations. Light pollution — the inappropriate use of artificial light at night — is an environmental pollutant that harms our planet and robs us of the opportunity to experience the wonder of a natural night sky.
Today, IDA is the recognised authority for night sky protection and has taken the lead in identifying and publicising the negative impacts of artificial light at night on human health, wildlife and climate change. IDA public outreach efforts provide solutions, quality education, and programs that inform audiences throughout the world.