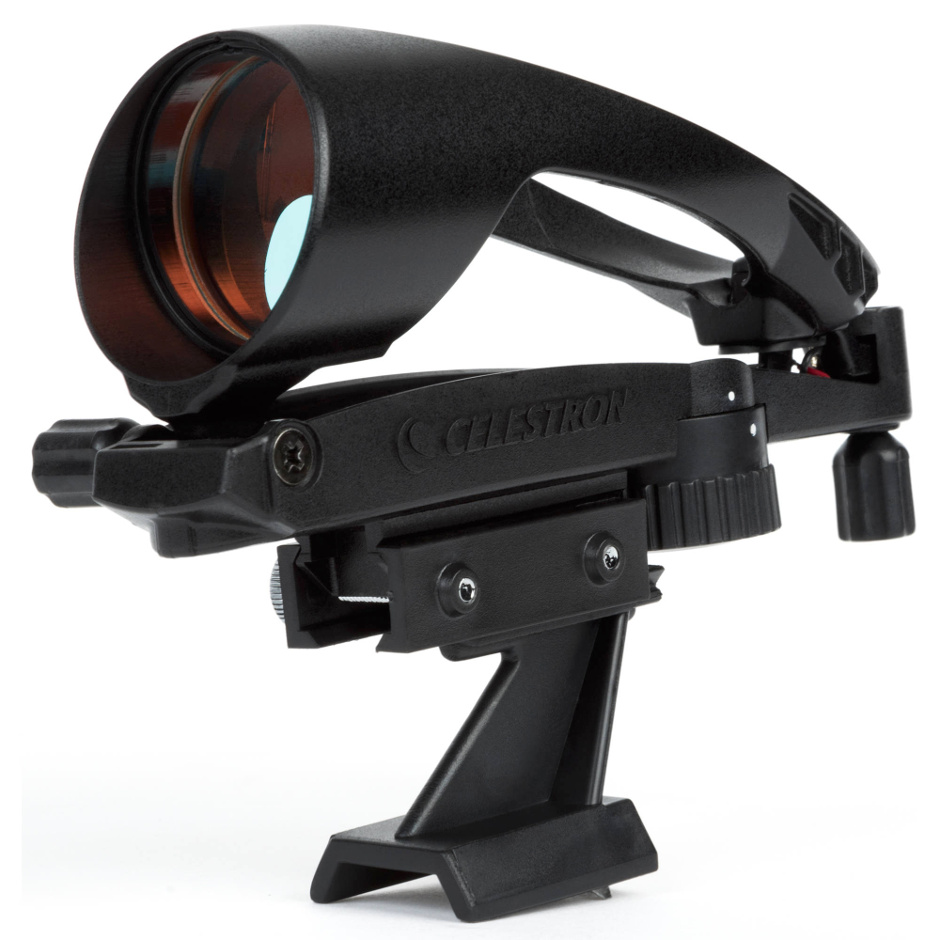 Red dot finders have been around for some time now — adopting various guises in their ongoing improvements. Yet with this new version from Celestron, there is definitely a new slant on their design.
Other 'unitary' red dot (x1) devices have inherently suffered from the same integral problem as their cross-haired cousins — in that the target becomes obscured just at that moment when accurate alignment is desired. Yet the Star Pointer Pro does not blot out its prey — it surrounds it!
Nested binary rings quite literally target an object as its own bullseye, effectively keeping an object in view to enable perfect alignment. That is not all — a huge 40mm optical window means that it is not necessary to keep peeping out from behind the finder to see how you are getting on whilst sweeping the sky. Its wide field of view makes it far easier to star hop in comfort.
It 'leaps' upon your scope via a dovetail connection and weighs just 5 ounces. An included CR2032 battery supplies an LED sufficiently bright for use in daylight.
Price: £32
For more information: www.celestron.uk.com