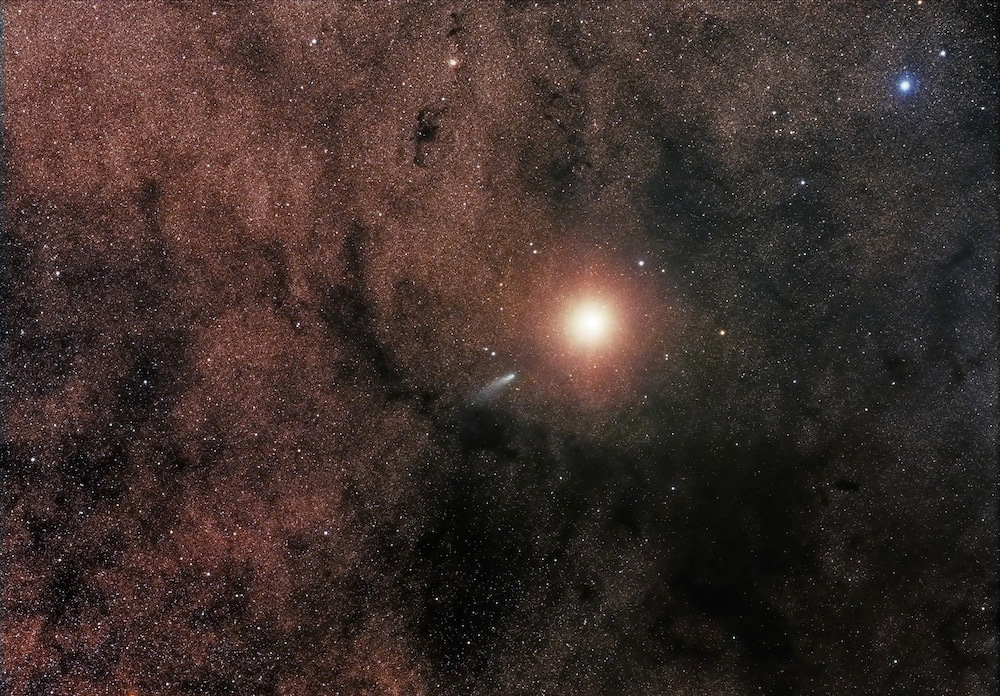 In the words of the astrophotographer: "At the end of 2012, I visited Siding Spring Observatory. On 19 October 2014, Comet C/2013 A1 scraped past Mars. This event was visible over the horizon for just an hour. Astrophotographer Raffaele Esposito took an RGB-sequence [Red/Green/Blue] in binning mode, which he let me use to create this high resolution LRGB-composite [Luminance/Red/Green/Blue]. I submitted this image because it shows an exciting event that was only visible from a few places close to the horizon at dusk."
This year's Insight Astronomy Photographer of the Year competition received a record 2700 entries by astrophotographers from 59 countries around the world. These astonishing pictures reveal fresh perspectives on astrophotography favourites alongside some of the great astronomical events of the last year.
This is the final winning image in the 11th category, but if you wish to see them all together on display, the Royal Observatory Greenwich has an exhibition open 18 September 2015 — 26 June 2016. Hours: 10.00–17.00, entry is free.