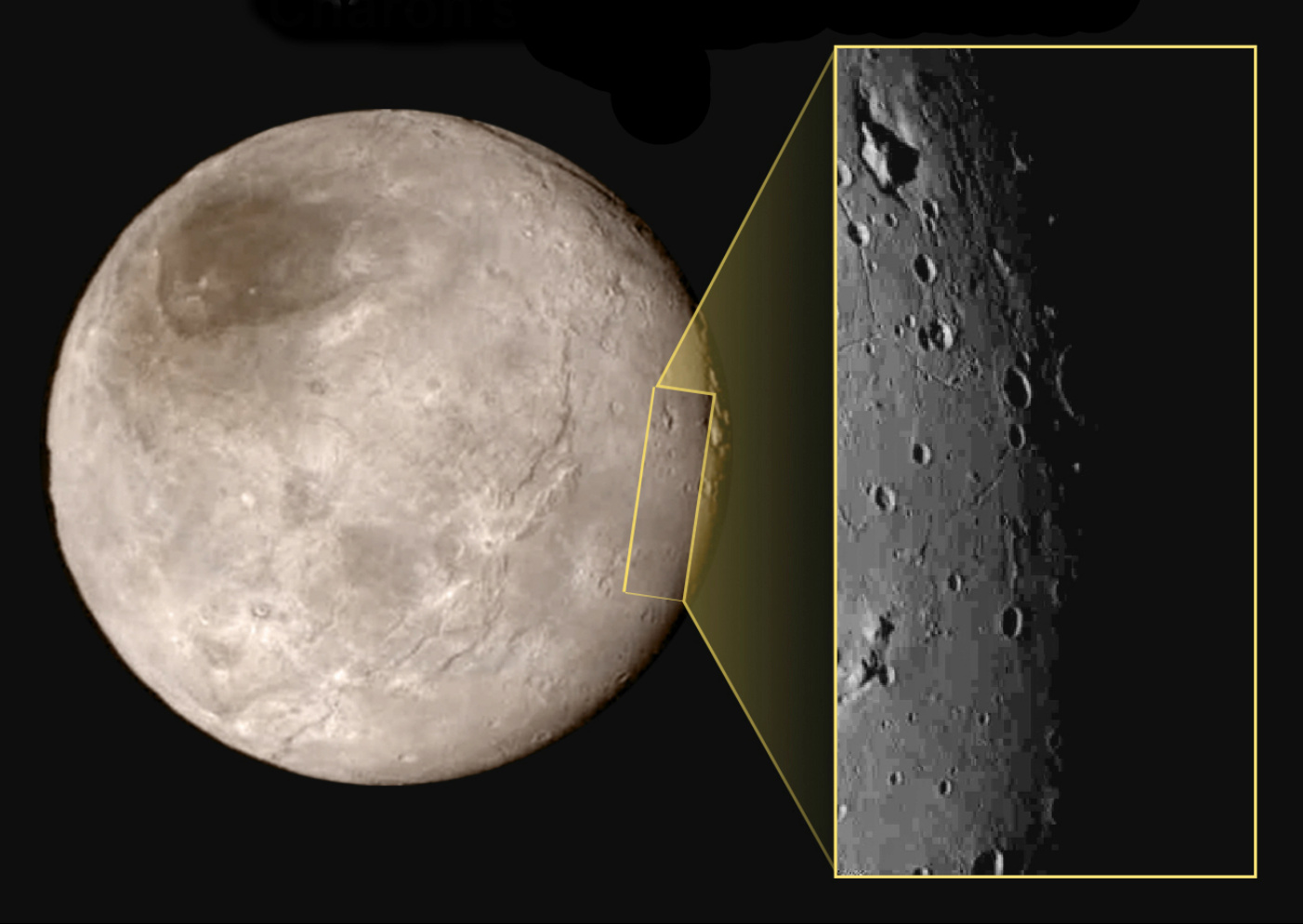 This image gives a preview of what the surface of this large moon will look like in future close-ups from NASA's New Horizons spacecraft. This image is heavily compressed; sharper versions are anticipated when the full-fidelity data from New Horizons' Long Range Reconnaissance Imager (LORRI) are returned to Earth.
The rectangle superimposed on the global view of Charon shows the approximate location of this close-up view.
The image was taken at approximately 6:30am EDT on 14 July 2015, about 1.5 hours before closest approach to Pluto, from a range of 49,000 miles (79,000 kilometres).