Rosetta is once again closing in on comet 67P/Churyumov–Gerasimenko after a dramatic fly by on Valentine's Day that took it just six kilometres from the comet's surface. The image above was taken on 18 February when Rosetta was 198 kilometres from the centre of the comet. The contrast has been exaggerated to bring out the details of the comet's active plumes.
Following this month's close encounter, Rosetta's orbit took it 255 kilometres away, it's furthest distance from the comet since it arrived there in August 2014. The image below is a composite of four images and was taken from a distance of 226.5 kilometres on 16 February.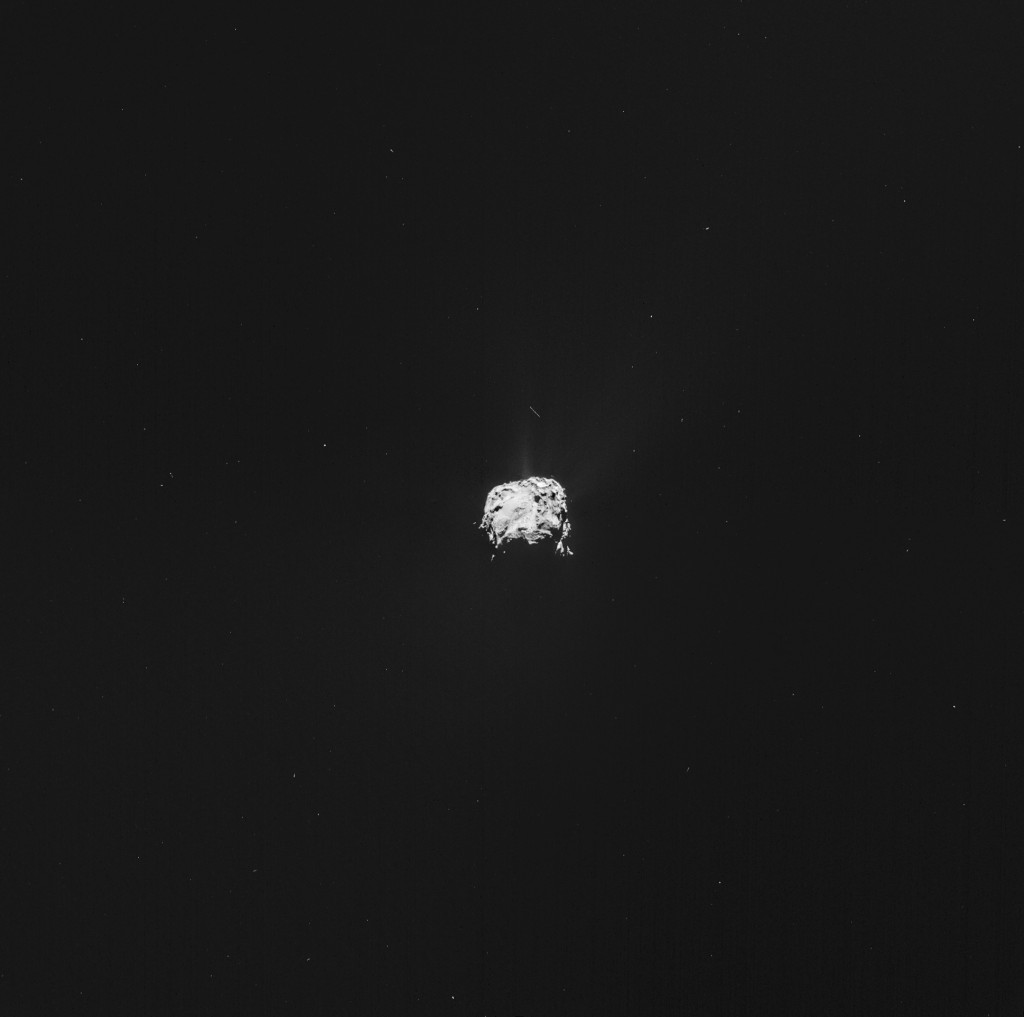 During this new phase of the mission, Rosetta will fly in orbits that take it between 15 and 100 kilometres from the centre of the comet. In July flight controllers plan to fly the probe through one of the comet's plume to sample the material. The comet reaches perihelion, its closest point to the Sun, on 13 August this year.