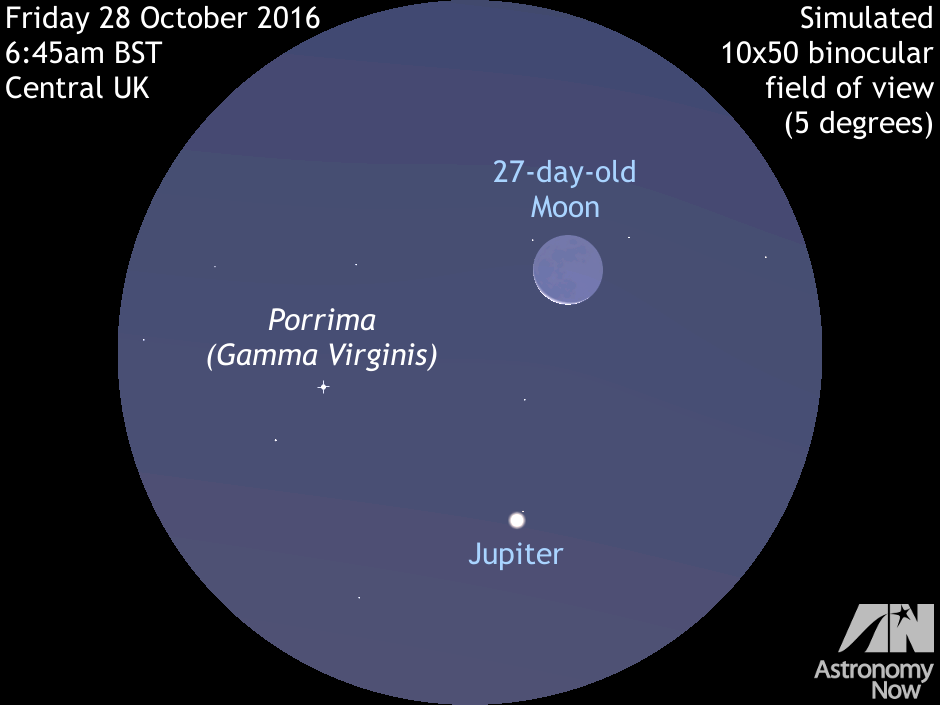 It's time to celebrate the return of the king — the king of the planets, that is. Jupiter was in conjunction with the Sun on 26 September, but the solar system's largest planet is now creeping back into the pre-dawn sky against the stellar backdrop of the constellation Virgo where it can be seen from the UK very low in the east-southeast about an hour before sunrise.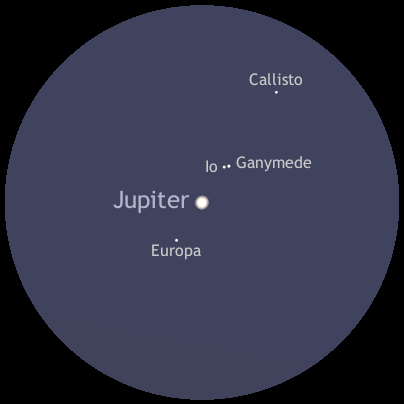 An added incentive to get up early to view Jupiter occurs on Friday 28 October when the slim crescent of a 27-day-old Moon lies just 1.8 degrees from the magnitude -1.7 planet as seen from the British Isles. The pair will look magnificent in binoculars where you might glimpse another object — third-magnitude star gamma (γ) Virginis, otherwise known as Porrima.
For telescope owners, Porrima holds another treat in store — though one that will be appreciated in the spring when the star lies higher in the sky and seeing conditions will be much improved. Gamma Virginis is a glorious double star with virtually identical components separated by just 2.5 arcseconds, hence a 4-inch (10-cm) aperture telescope employing a magnification of around 200x is required. Porrima is a true binary with a period of about 169 years and lies some 38 light-years from Earth.
---

Inside the magazine
For a comprehensive guide to observing all that is happening in the current month's sky, tailored to Western Europe, North America and Australasia, obtain a copy of the October 2016 edition of Astronomy Now.
Never miss an issue by subscribing to the UK's biggest astronomy magazine. Also available for iPad/iPhone and Android devices.