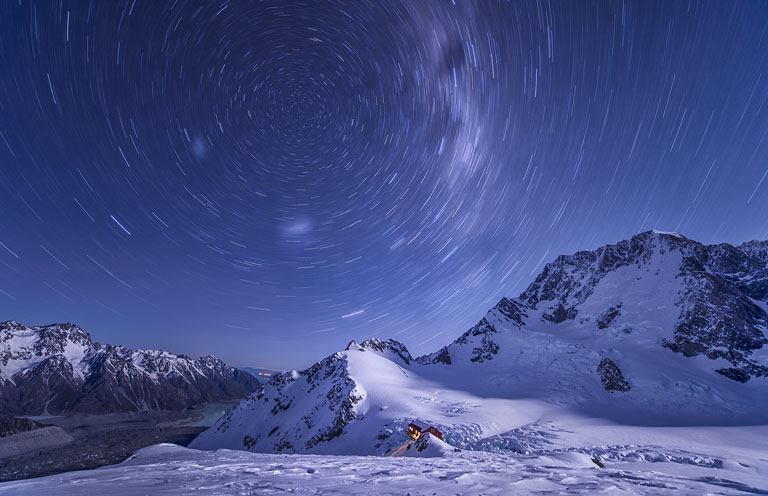 With temperatures close to –15 degrees, it's not surprising that the photographer was the only soul in the vicinity of Plateau Hut in Mount Cook National Park, New Zealand. The lonely hut, dwarfed by the snowy mountains of the park, contrasts with the abundance of star trails seemingly encircling the peaks of the Anzac. This image, by Lee Cook of the UK, is one of those shortlisted in this year's Insight Astronomy Photographer of the Year competition.
The winners of the competition's nine categories and two special prizes will be announced on Thursday 15th September at a special award ceremony at the Royal Observatory Greenwich. A free exhibition featuring the winning images will open at the Observatory's Astronomy Centre on Saturday 17 September.
A record number of more than 4500 entries were received from astrophotographers in over 80 countries.
See tips on getting started in astrophotography from the Astronomy Photographer of the Year judges.