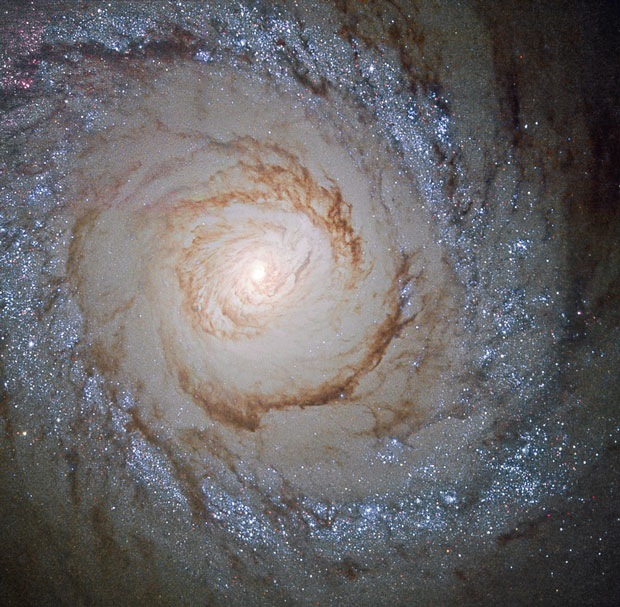 Stars are not forming in the same great numbers that they did billions of years ago and several advances in 2015 have shed light on why this downturn took place.
It seems that there is more than one way to shut down a galaxy, but the reduction in cold molecular gas available to form stars is always the key. The environment that a galaxy exists in can also play a role. In galaxy clusters the gas may just be too hot, according to a study published in the 5 March edition of the journal Nature. An alternative theory, published in the 14 May issue of Nature, suggests hot gas could also 'strangle' a galaxy falling into a cluster by cutting it off from intergalactic sources of cold gas.
The black holes that lie within galaxies are also a powerful influence. A report published in the 26 March issue of Nature connected a powerful wind of radiation from an active black hole in a galaxy 2.3 billion light years away to the outflows of what would otherwise be gas used to form stars seen streaming away from the galaxy. Another study, this time in the 17 April edition of the journal Science, used the Hubble Space Telescope and the Very Large Telescope in Chile to find evidence to back up the black hole scenario, in that galaxies seem to shut down their star formation from the inside-out.
Meanwhile, from the pages of the 20 August issue of the Monthly Notices of the Royal Astronomical Society,, came the suggestion that many spiral galaxies have morphed into elliptical galaxies over the past eight billion years or so, mostly through a process of mergers that use up much of the available star-forming disc. Afterwards, there's little gas left to form new stars.
---

Inside the magazine
Our top ten greatest stories of 2015 first appeared in the December edition of Astronomy Now.
Never miss an issue by subscribing to the UK's biggest and best astronomy magazine. Also available for iPad/iPhone and Android devices.