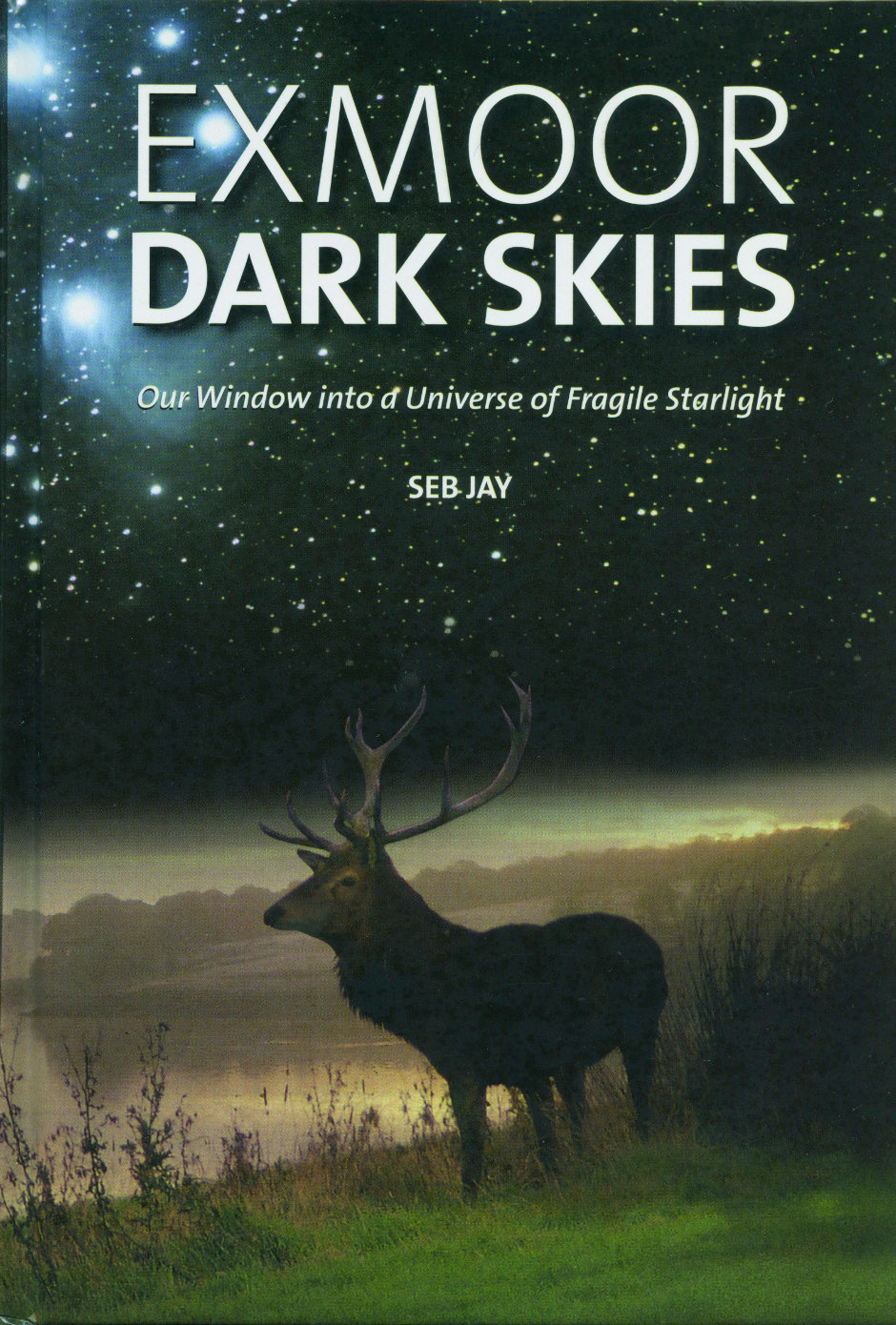 Author: Seb Jay
Publisher: Pixz Books
ISBN: 978-0-857-10091-7
Price: £9.99 (Hb) 144pp
Buy from Amazon.co.uk
Buy from Amazon.com
Exmoor Dark Skies is written to help promote the Exmoor International Dark Sky Reserve. It is a beautifully produced book that acts both as a guide to the locations within the park that are suitable for observing from and as a beginners' guide to the objects that can be seen.
The book starts with a guide to the Exmoor National Park and Dark Sky Reserve and then briefly goes through the objects to be seen in the night sky from Exmoor. The writing style is fairly breathless and although the author claims to have twenty-plus years' experience as an amateur astronomer, there are a number of fairly basic errors in this section, such as the implication that meteors burn up in the thermosphere because of the temperature rather than because of friction. The author also seems to be confused by 'small' in terms of telescopes and claims that hundreds of galaxies can be seen in the Virgo Cluster with such a telescope. A set of star charts showing the sky through various seasons for the latitude of Exmoor are very hard to read and they were made more confusing by the layout.
The book ends with a section on the best star-gazing sites on the moor and this is well done. It also includes a list of animals you might encounter there at night, although I was surprised there was nothing about ponies. There was also no list of possible camp sites/B&Bs that one could stay in. I think the idea behind the book is a good one and having observed not far from the park I can attest to its dark skies. I would like to have seen a little more information on what the International Dark-sky Association's dark sky designation means to the park given they have no control over the light pollution from the major towns that surround it. We need to preserve our dark skies, or what is left of them.
Reviewed by Owen Brazell