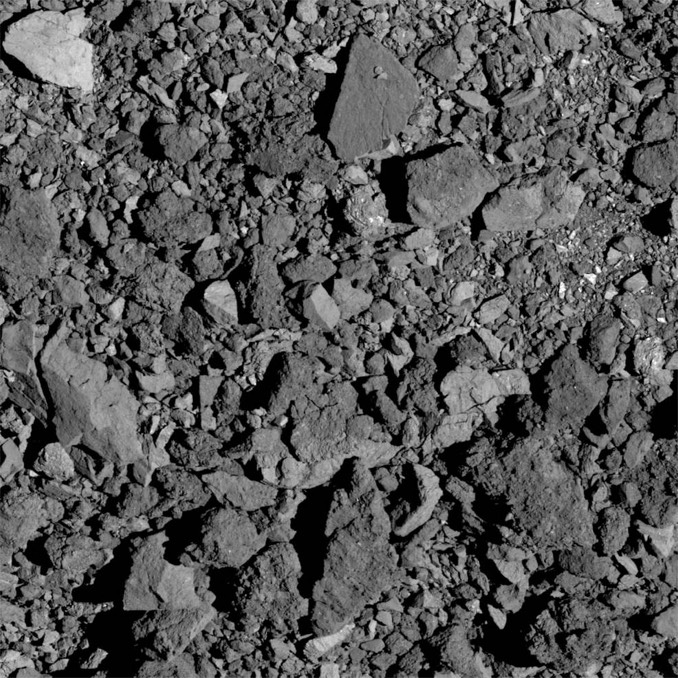 Got a bit of spare time?
Managers with NASA's OSIRIS-REx mission are looking for citizen scientists to help count and characterise rocks – lots of rocks – on the surface of the asteroid Bennu to aid in selecting a safe site for an attempt in July 2020 to collect samples for return to Earth.
"For the safety of the spacecraft, the mission team needs a comprehensive catalog of all the boulders near the potential sample collection sites," said said Dante Lauretta, OSIRIS-REx principal investigator. "I invite members of the public to assist the OSIRIS-REx mission team in accomplishing this essential task."
NASA and CosmoQuest, a project operated by the Planetary Science Institute, have set up an interactive web interface where interested citizen scientists can map rocks, boulders and other interesting features. All that is required by the mapping app is a computer with a relatively large screen and a precision mouse or trackpad.
And time. Plenty of time. That's because Bennu's crust appears to be made up of a blanket of rocks and boulders giving it the appearance of a rubble pile.
"We are very pleased and excited to make OSIRIS-REx images available for this important citizen science endeavour," said Rich Burns, OSIRIS-REx project manager at NASA Goddard Space Flight Center. "Bennu has surprised us with an abundance of boulders. We ask for citizen scientists' help to evaluate this rugged terrain so that we can keep our spacecraft safe during sample collection operations."
The OSIRIS-REx spacecraft is currently mapping Bennu's surface in close-range detail. The mapping phase will continue through 10 July when mission planners will begin the sample site selection process. After primary and secondary sites are selected, the spacecraft will move in to map both ares at sub-centimetre resolution.
If all goes well, OSIRIS-REx will attempt to snag samples in July 2020, returning them to Earth in September 2023.