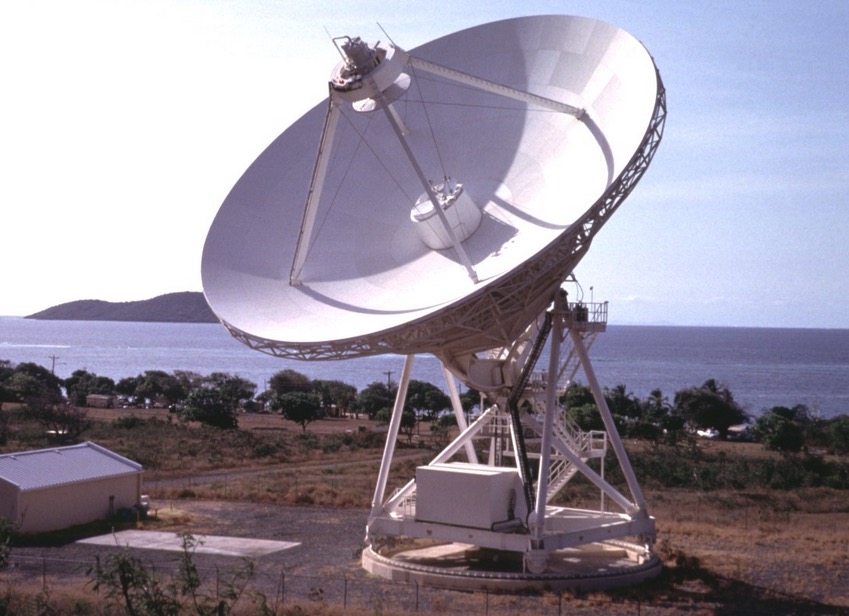 When Hurricane Maria slammed into the U.S. Virgin Islands last September, it struck St. Croix as a catastrophic category 5 storm with winds gusting to 220 kph (137 mph). Ninety percent of the buildings on St. Croix were damaged, including the 240-ton antenna at one of the 10 stations making up the Very Long Baseline Array radio telescope.
A disaster relief bill passed by the U.S. Congress earlier this year includes $2 million in funding to repair the antenna and a building housing the observatory's electronics.
"The St. Croix telescope is a robust and reliable component of the Very Long Baseline Array," said Richard Green, director of the U.S. National Science Foundation's Division of Astronomical Sciences. "The repairs afforded by the hurricane relief funds will ensure that the facility continues to serve as the key easternmost element of this continent-sized array."
The VLBA, dedicated in 1993, is made up of 10 observing stations stretching from Hawaii to St. Croix with each site featuring a dish antenna 25 metres in diameter. Radio waves captured at each facility can be electronically combined to provide the resolution of a single huge telescope.
The VLBA has made major contributions in many areas of astronomy, including studies of early galaxies, observations of asteroids in Earth's solar system and precise measurements of distances in the Milky Way and beyond. Its stations also are used to measure continental drift.
Walter Brisken, director of the Long Baseline Observatory, said the disaster relief funding "will allow us to bring the important St. Croix station back to a state of full health so it can continue to support the forefront scientific work of the VLBA."