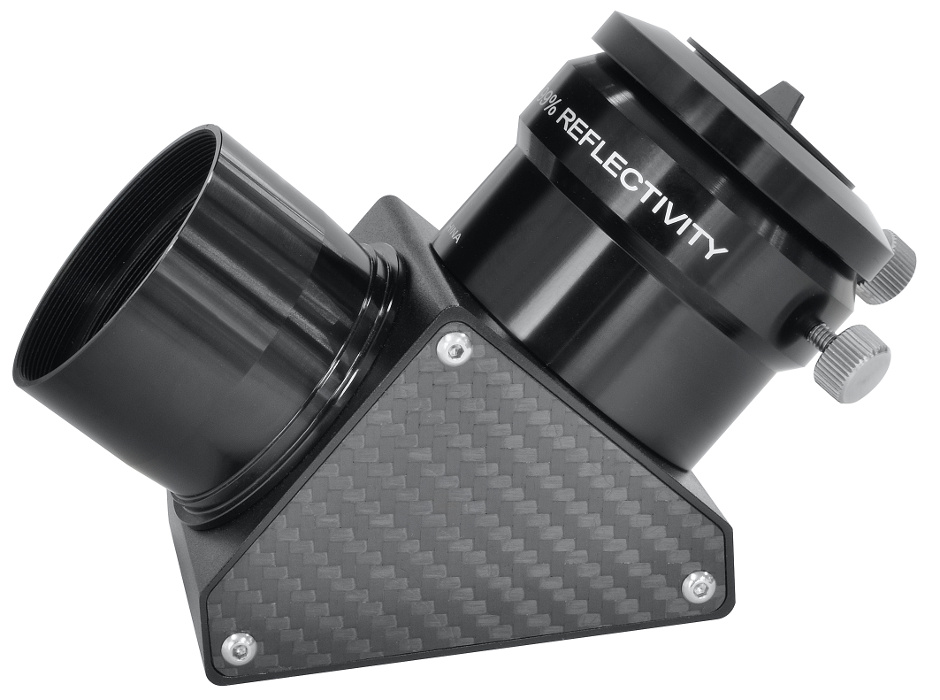 As an observer who cut his teeth in the days when inflicting incoming light with unnecessary optical elements was viewed with horror, I can testify that diagonals were once used only when absolutely necessary. Canvassing by professional chiropractors and later exacting technologies have changed all that.
A telescope's optical quality is only as good as that of the poorest element in its light path. But this diagonal will not be that. This star diagonal has a surface that has been honed to 1/12th lambda, meaning the precious wave front delivered by the telescope optics will not be impacted by the reflection. Nor will many photons be lost in the 90 degree turn, for the mirror renders a 99 percent delivery of light to the eyepiece.
Nice additional touches of quality include compression ring eyepiece clamps, 2″ to 1.25″ (31.8mm) reducer, push-fit safety undercut and four-point collimation adjustment should it be needed — the carbon fibre livery makes it look super, too.
Price: £165
For more information: www.explorescientific.co.uk