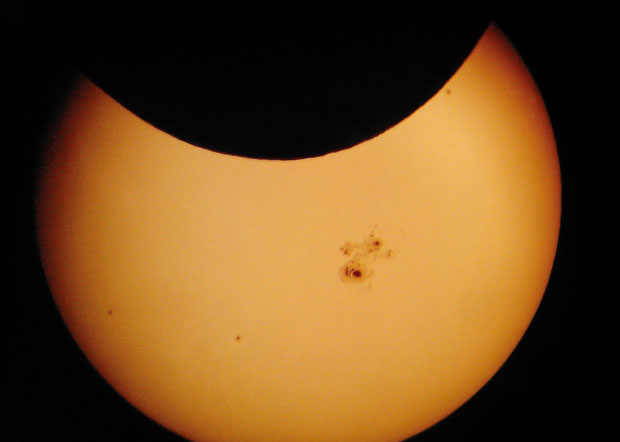 Now that the big event is almost upon us, excitement is reaching fever pitch. If you haven't already read them, I urge you to peruse the 2015 Arctic total solar eclipse, get ready for the eclipse and our complete guide to seeing the solar eclipse in safety.
So, now that you know what causes a solar eclipse, where you are most likely to see the March 20th event at its best (weather permitting) and how to view it safely by a variety of means, when exactly will it all happen for you? That's what this page is all about — your personal timeline to the event from the perspective of the British Isles.
Rather than list tables of figures in a gazeteer, we felt it was easier to digest the wealth of data in the form of maps with superimposed isochrones — that is, lines connecting points at which key stages of the eclipse occur at the same time. Once the information is reproduced this way, it's easy to see at a glance when and how the event will progress across the country like ripples across a pond, timed to the nearest minute.
How to use the maps
Armed with a knowledge of where you are going to be on the day, it's possible to interpolate to within a few seconds when you are going to see the first 'bite' taken out of the western limb of the Sun by the advancing Moon; the time of maximum partial eclipse when the largest portion of the Sun is obscured and, finally, the end of the eclipse when the Moon slips off the eastern limb of the Sun and the spectacle is over.
For example, let us assume you are in Liverpool. From the 'Start of the partial eclipse' diagram below, you can see that the first sign of the Moon encroaching on the Sun's disc will occur at 8:26 am (all times are GMT). Turning to the 'Maximum eclipse' illustration, you can see that about 90.7% of the Sun will be obscured by the Moon at 9:31 am (almost the same time as London). Finally, using the 'End of the eclipse' diagram, you will see that the Moon will leave the Sun's disc a few seconds after 10:40 am.
Start of the partial eclipse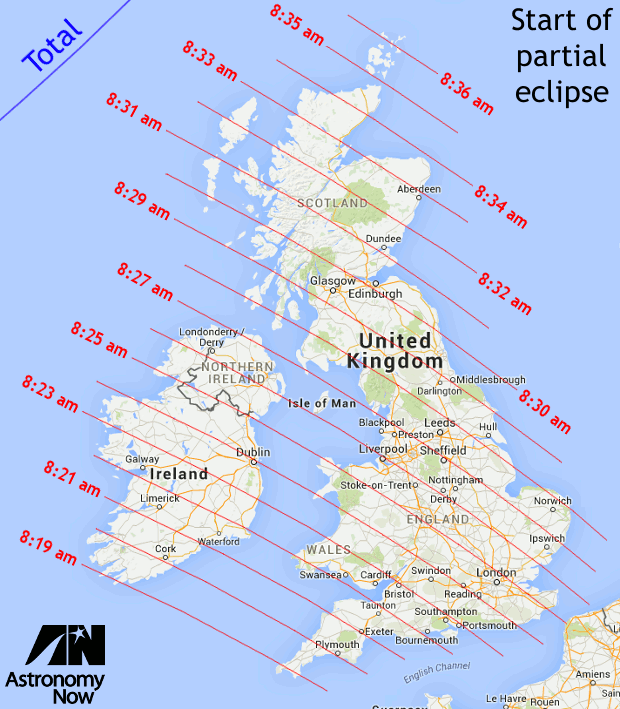 ---
Maximum eclipse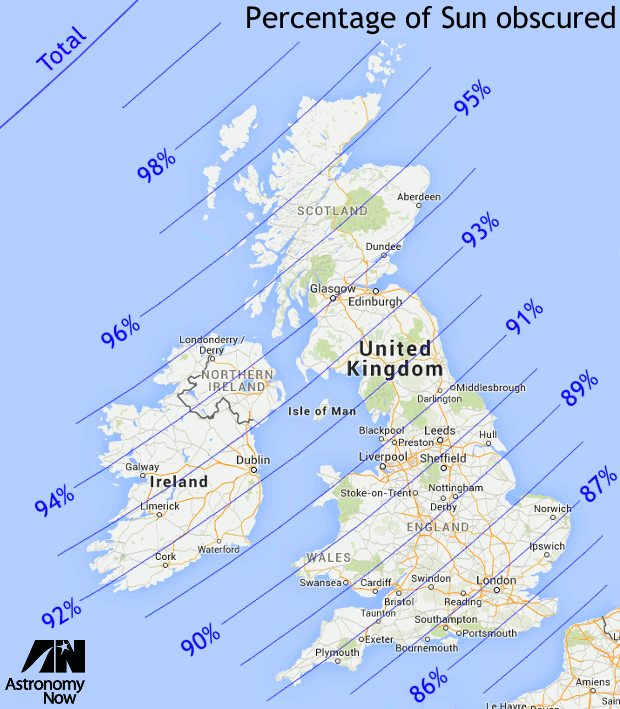 If you wish to see each of the two frames of this animation as separate static images, here are the links: maximum percentage of Sun obscured; isochrones for maximum eclipse.
---
End of the partial eclipse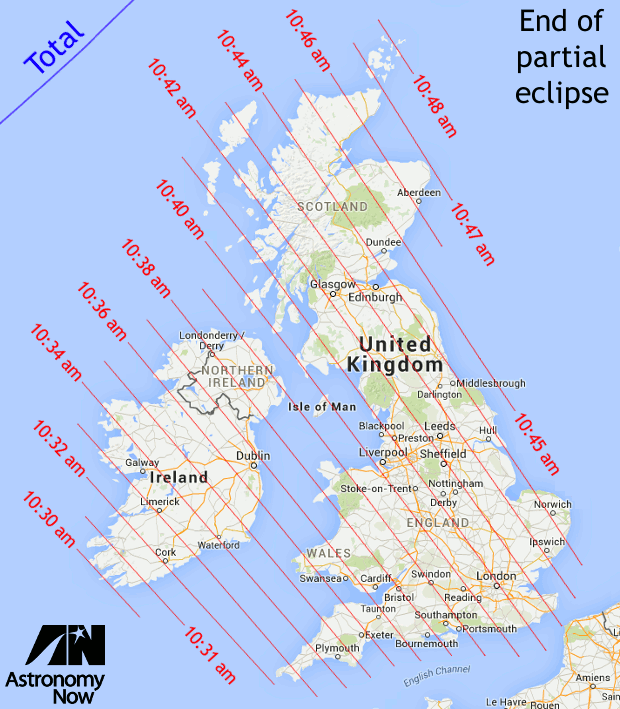 Eclipse safety tips from Astronomy Now's Greg Smye-Rumsby

---
Inside the magazine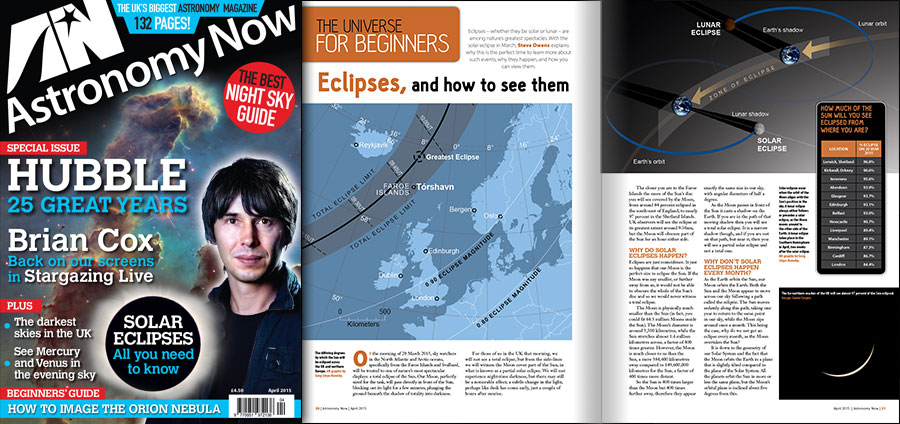 In the April 2015 issue of Astronomy Now, we tell you everything you need to know about solar eclipses. Get your copy in the shops or order online.
Never miss an issue by subscribing to the UK's biggest astronomy magazine. Also available for iPad/iPhone and Android devices.