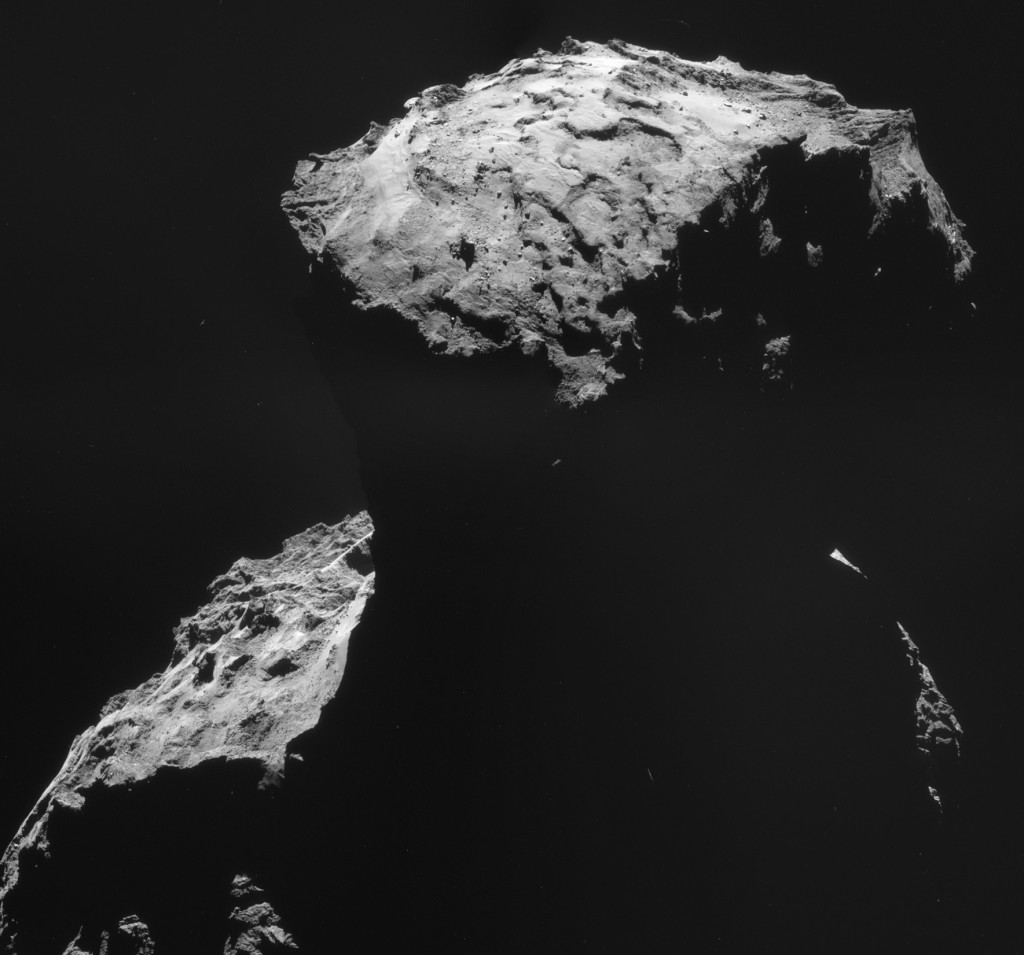 With just over a week to go before touchdown, the landing site for Rosetta's Philae probe has been named Agilkia, after an island on the Nile River in southern Egypt.
Up until now the region of the smaller lobe of comet 67P/Churyumov–Gerasimenko has been known simply as site J, the designation it was given during the landing selection process.
The European Space Agency ran a public competition to name the landing site and the winner was selected by a jury made up of members of the Philae Lander Steering Committee. Agilkia Island is home to a complex of ancient Egyptian buildings, including the famous Temple of Isis, moved there when the island of Philae was flooded during the construction of the Aswan Dam.
"It couldn't be a more appropriate name," Fred Jansen, the Rosetta mission manager, said. "The relocation of the temples of Philae Island to Agilkia Island was an ambitious technical endeavour performed in the 1960s and 1970s to preserve an archaeological record of our ancient history.
"In eight days' time, Philae will be deployed from the orbiter onto Agilkia. On 12 November, we'll be attempting a unique comet landing, an even more ambitious endeavour to unlock secrets of our most remote origins."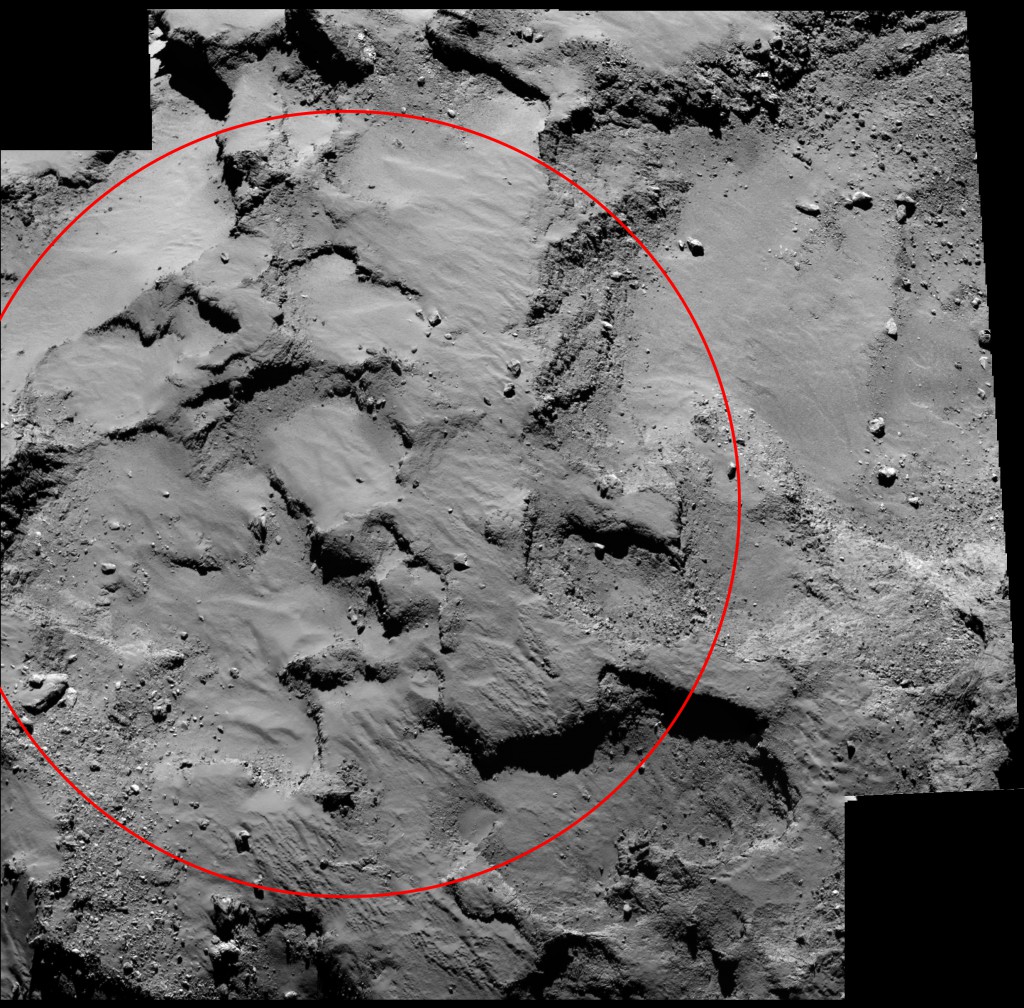 Of the thousands of entries to the competition, more than 150 people suggested the name Agilkia, making it one of the most popular choices. The comet's odd shape prompted more tongue in cheek suggestions, many referring to it as rubber duck, a potato or Snoopy from the cartoon Peanuts.
Alexandre Brouste from France was selected as the overall winner of the completion and will travel to ESA's Space Operations Control Centre in Darmstadt, Germany, to follow the landing live.
If all goes according to plan, Philae will touchdown at Agilkia on the 12th after a seven hour descent from the Rosetta mothership. It will become the first spacecraft to land on a comet and will study the surface close up with it's nine scientific instruments.
---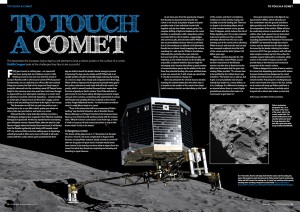 Inside the magazine
You can read more about the planned landing of Philae in the November issue of Astronomy Now. Never miss an issue by subscribing to the UK's longest running astronomy magazine.