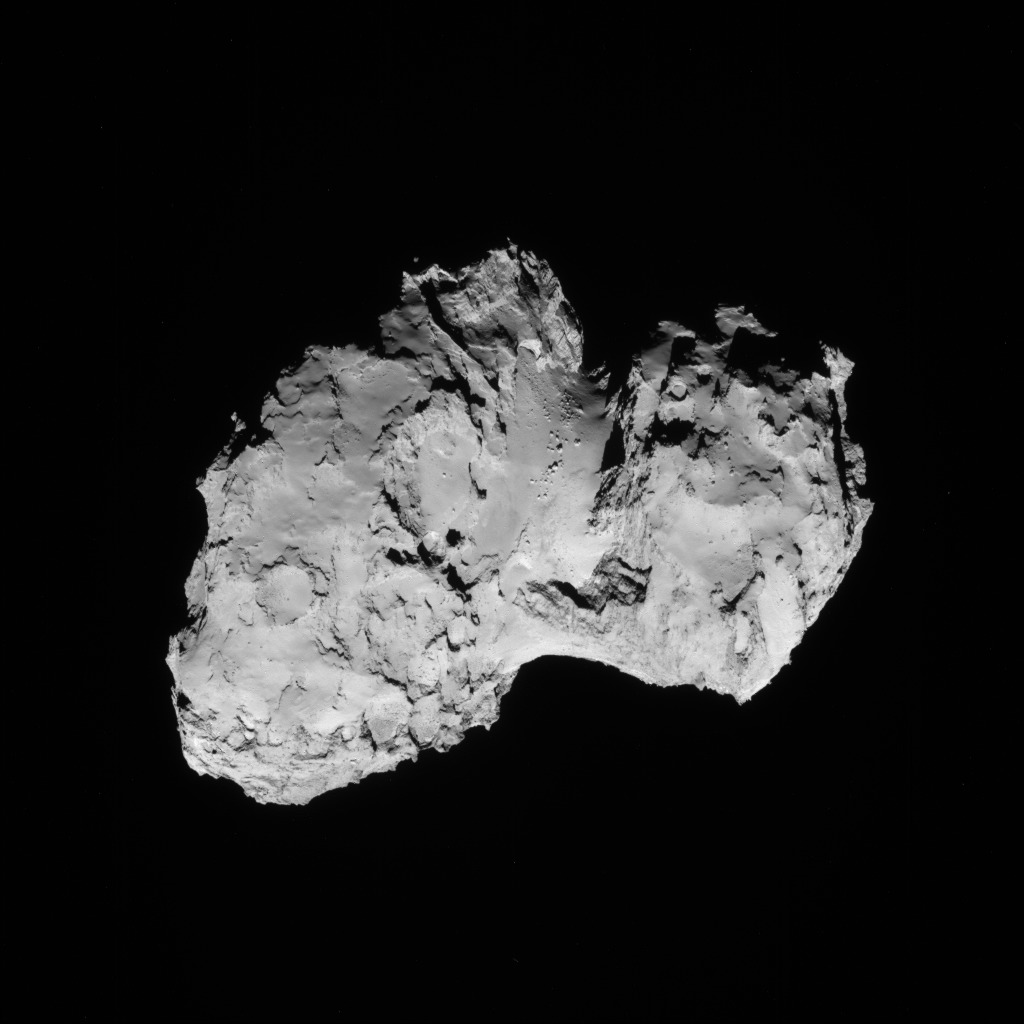 If it were possible to breath in space, one would smell a pungent aroma of rotten eggs, ammonia, vinegary sulphur dioxide and toxic hydrogen cyanide coming from comet 67P/Churyumov–Gerasimenko, according to sensors on the Rosetta mission.
At an altitude of just a few dozen kilometres, Rosetta finds itself within the billowing 'atmosphere' of the comet, called the coma, which is being fuelled by vents from active regions warmed by the Sun on 67P. Using the ROSINA (Rosetta Orbiter Spectrometer for Ion and Neutral Analysis) instrument onboard Rosetta, scientists also discovered formaldehyde, methanol and sulphur dioxide in low densities in the coma, which is mostly made from 'sparkling water' – water vapour, carbon dioxide and carbon monoxide.
These molecules, besides creating a funny smell, provide an insight into the formation of the comet. Because the comet's surface has no visible ice according to Rosetta's infrared and ultraviolet spectrometers (the lack of reflective surface ice makes the comet one of the darkest celestial objects known in the Solar System) the icy material must be venting up from pockets below the comet's surface instead, where primordial material lies. Hence this material was around when the comet condensed out of the cloud of gas and dust that existed around the Sun at the birth of the Solar System and further study of this primordial material will tell us about the conditions back then, and possibly where in the Solar System the comet formed.
"These molecules have all been detected in other comets, but not all at once as we do now, and not at these distances from the Sun," Kathrin Altwegg, from the Center of Space and Habitability at the University of Bern in Switzerland, tells Astronomy Now. Comet 67P is currently around 450 million kilometres from the Sun, three times the distance that Earth lies from the Sun and out beyond the orbit of Mars.
Altwegg is currently leading a team of scientists investigating the abundance of these molecules in relation to their longitude and latitude on the comet's nucleus, to not only see how their venting from sub-surface changes with diurnal and seasonal changes, but also to investigate whether there is any difference in composition between the 'head' of the duck-shaped comet, and the 'body'.