ASA's Fermi Gamma-ray Space Telescope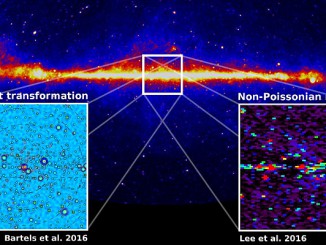 It has been suggested that gamma rays coming from the dense region of space in the inner Milky Way galaxy could be caused when invisible dark matter particles collide, but two new studies suggest that the gamma ray bursts are due to other astrophysical phenomena such as fast-rotating stars called millisecond pulsars.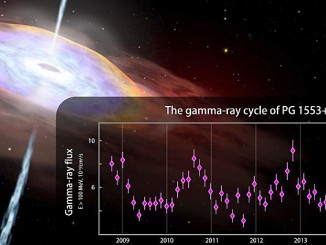 Astronomers using data from NASA's Fermi Gamma-ray Space Telescope have detected hints of periodic changes in the brightness of a so-called "active" galaxy, whose emissions are powered by a supersized black hole. If confirmed, the discovery would mark the first years-long cyclic gamma-ray emission ever detected from any galaxy, which could provide new insights into physical processes near the black hole.