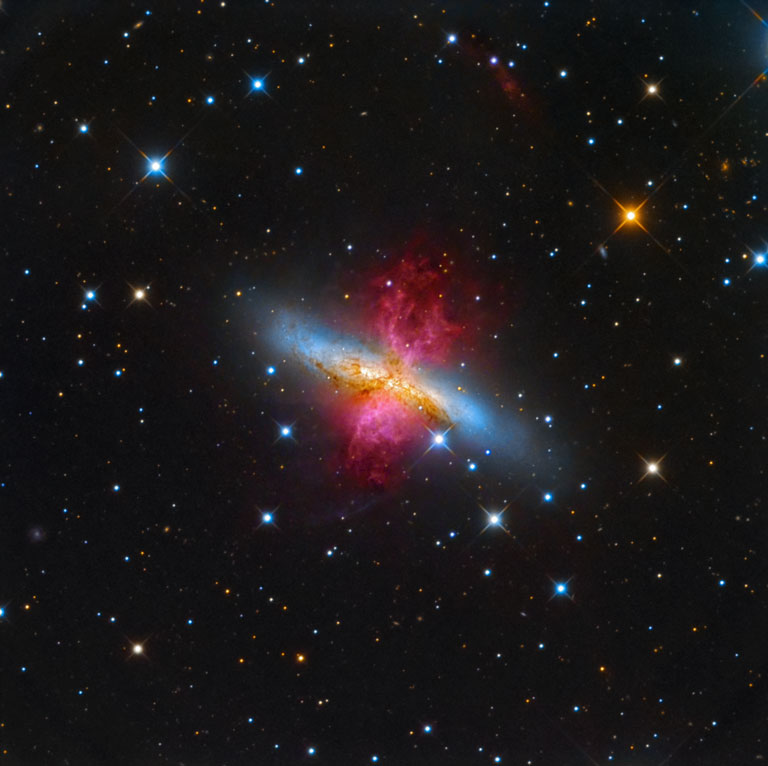 About 12 million light years away from our planet, lays the starburst galaxy M82, also known as the Cigar Galaxy. In a show of radiant red, the superwind bursts out from the galaxy, believed to be the closest place to our planet in which the conditions are similar to that of the early Universe, where a plethora of stars are forming.
This image, by Leonardo Orafi of Italy, is one of those shortlisted in this year's Insight Astronomy Photographer of the Year competition.
The winners of the competition's nine categories and two special prizes will be announced on Thursday 15th September at a special award ceremony at the Royal Observatory Greenwich. A free exhibition featuring the winning images will open at the Observatory's Astronomy Centre on Saturday 17 September.
A record number of more than 4500 entries were received from astrophotographers in over 80 countries.