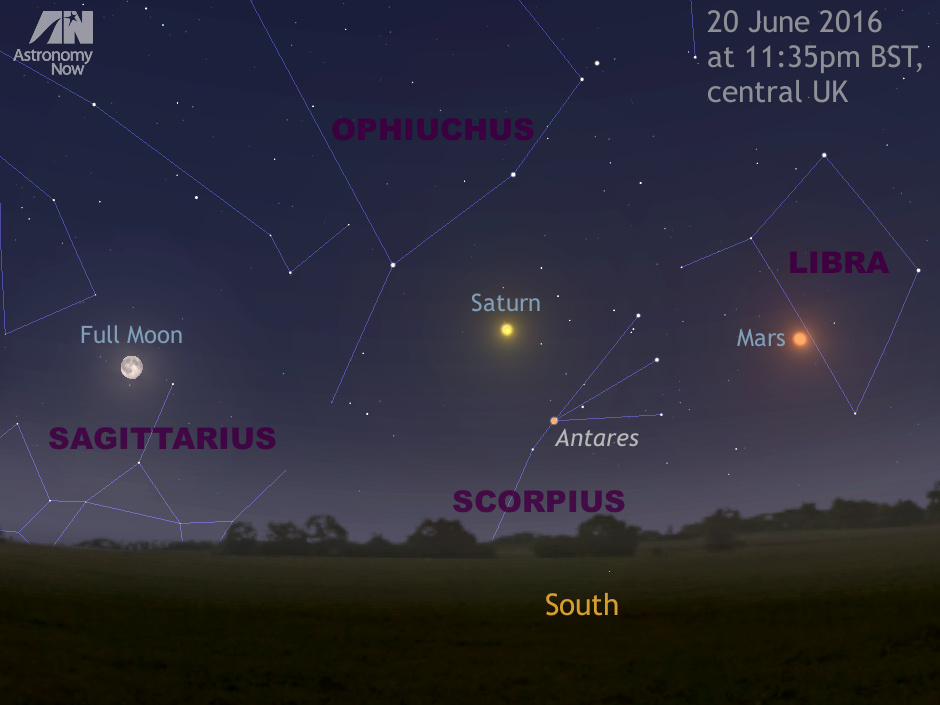 As any self-respecting druid or Sun-worshipper will know, 11:35pm BST on Monday, 20 June marks the Northern Hemisphere's summer solstice of 2016, the instant that the Earth's north pole is tilted at its greatest angle toward the Sun. It heralds the arrival of astronomical summer and the longest northern days, since the Sun is as high as it can get in the sky at local noon — and, let us not forget, the frustratingly short nights for keen observers or the 24-hour daylight for those north of the Arctic Circle.

In the Southern Hemisphere, where the Earth's south pole is of course tipped away from the Sun, today marks the winter solstice (though when it occurs is actually on 21 June, Australasian date). Here the days are shortest as the Sun appears lowest in the northern sky at local noon while nights are long to enjoy the sight of the Milky Way passing overhead — at least one could were it not for the full Moon in the sky!
Yes, today is not only the summer solstice for Northern Hemisphere observers, but the Moon is also full — the first time since 22 June 1967 that this has happened on the same day for observers in the British time zone. (Technically, the Moon reaches full phase at 12:02pm BST today.) So if the UK's current monsoon can break long enough, look low to the south-southeast horizon at 11:35pm and toast both the start of astronomical summer and the full Moon.
---

Inside the magazine
Find out all you need to know about what is happening in the night sky of the coming month and how to observe it in the July 2016 edition of Astronomy Now.
Never miss an issue by subscribing to the UK's biggest astronomy magazine. Also available for iPad/iPhone and Android devices.