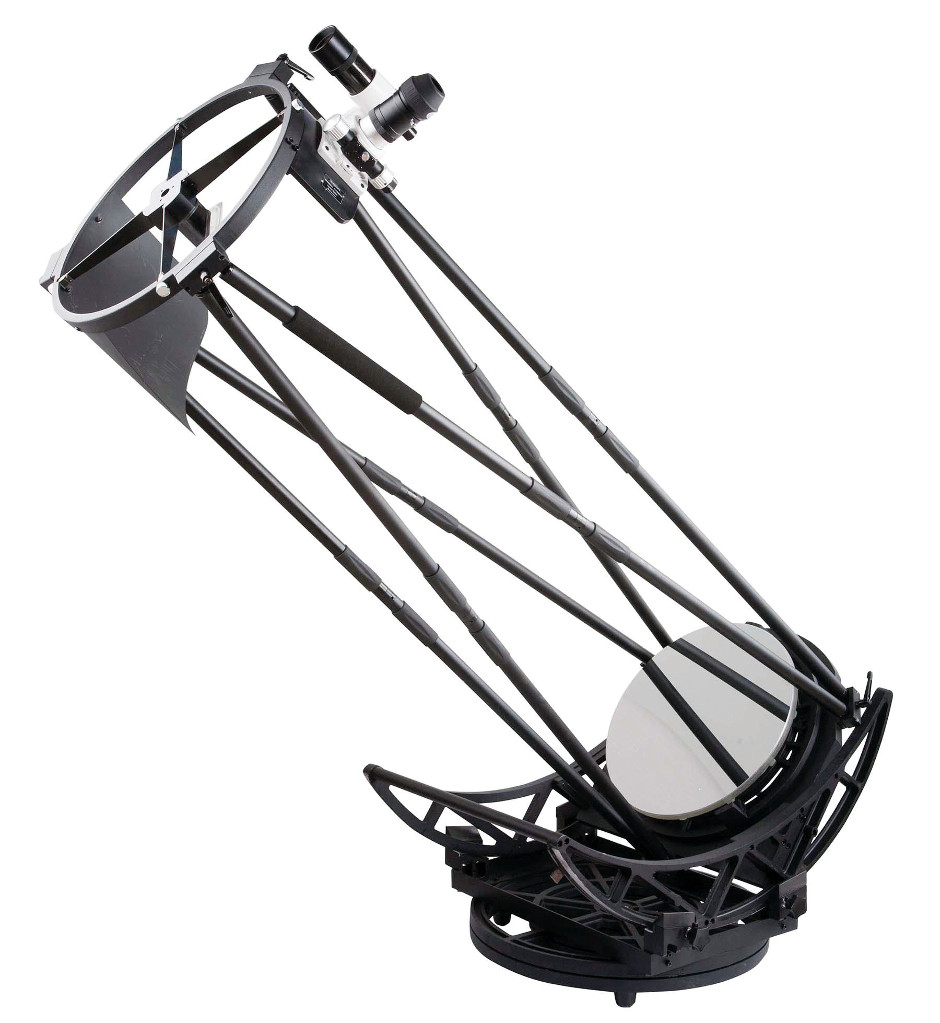 If you are a distant galaxy or interstellar cloud of glimmering gas, there is now no hiding place. This telescope is a light guzzler that will tear your image from the clutches of dark obscurity. For those of us whose ancient brains are still wired for imperial measures, the 458mm diameter of this Newtonian reflector's parabolic primary mirror translates into 18 inches — a very significant instrument to be available to amateur observers.
At an f-ratio of f/4.1, this light-bucket is capable of drinking wide and deep, providing remarkable wide-field views with the supplied two-inch 28mm (68×) and 1.25-inch 10mm (190×) eyepieces.
This Dobsonian is manually manoeuvred in alt-az, so it is easy to sweep to different areas of the sky in seconds, with a 9 × 50mm finder-scope to help you find your target. The two-inch Crayford focuser also offers a direct camera connection, to assist in the capture of the telescope's rich pickings.
Diameter of parabolic primary mirror: 458mm (patented weight saving design)
Minor axis of secondary mirror: 120mm
Focal length: 1900mm
Focal ratio: f/4.1
Overall weight: 50kg
Focuser: Dual-speed 2″ Crayford with 1.25″ adaptor
Eyepieces supplied: 1.25″ 10.0mm (190x) & 2″ 28mm (68x)
Additional included accessories:9×50 finderscope; direct SLR camera connection; fabric light shroud; alt-azimuth mount (metal construction)
Price: £3,799
For more information: opticalvision.co.uk