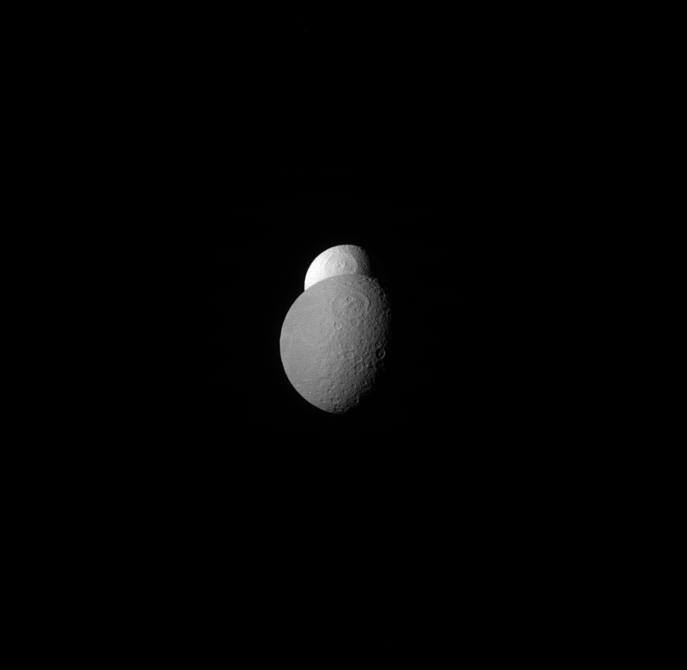 Tethys appears to be peeking out from behind Rhea in this image from the Cassini probe.
Scientists believe that Tethys' surprisingly high albedo is due to the water ice jets emerging from its neighbour, Enceladus. The fresh water ice becomes the E ring and can eventually arrive at Tethys, giving it a fresh surface layer of clean ice.
Lit terrain seen here is on the anti-Saturn side of Rhea. North on Rhea is up. The image was taken in red light with the Cassini spacecraft narrow-angle camera on April 20, 2012.
The view was obtained at a distance of approximately 1.8 million kilometres (1.1 million miles) from Rhea and at a Sun-Rhea-spacecraft, or phase, angle of 59 degrees. Image scale is 11 kilometres (7 miles) per pixel.