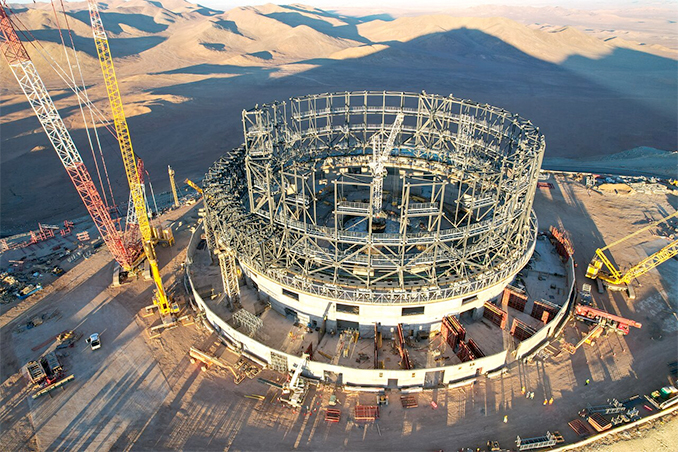 The European Southern Observatory's aptly-named Extremely Large Telescope, featuring a huge 39-metre-wide (128-foot) segmented primary mirror and sophisticated adaptive optics, is roughly halfway complete with its massive dome rising in Chile, its mirror segments and instruments on track in Europe and support facilities in place.
While it's been nine years since the project's ground breaking in 2014, the world's largest telescope is on track to begin operations in just five years.
"The ELT is the largest of the next generation of ground-based optical and near-infrared telescopes and the one that is most advanced in its construction," said ESO Director General Xavier Barcons.
"Reaching 50 percent completion is no small feat, given the challenges inherent to large, complex projects. … I am extremely proud that the ELT has reached this milestone."
While the telescope's housing, support equipment and dome are rapidly rising atop Cerro Armazones in Chile's Atacama Desert, the mirrors and other major components are coming together at contractor facilities in Europe.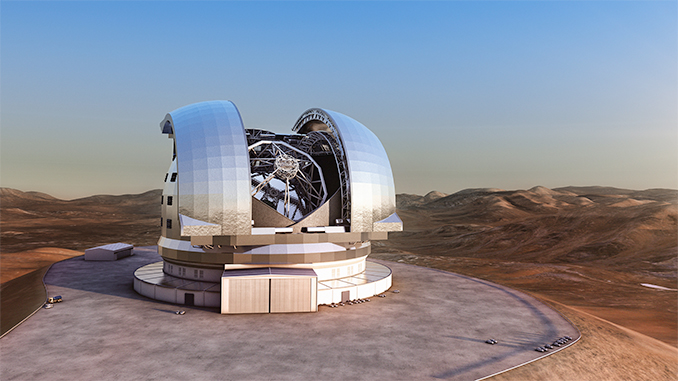 More than 70 percent of the blanks and supports for the primary mirror's 798 hexagonal segments have been fabricated and the 4-metre (13-foot) secondary mirror and another that will relay the light to ELT's adaptive optics corrector are in the process of being polished.
The six lasers at the heart of the adaptive optics system, designed to precisely measure atmospheric turbulence above the telescope, have been delivered and the flexible mirror that will use that data to correct the detected distortions, changing its shape a thousand times per second, is nearing completion. All four of the ELT's initial instruments are in the final design phase.
Completing the second half of construction and assembly is expected to go nearly twice as fast the first half.
That's because lengthy analyses were required to finalise the design, detailed prototyping of critical elements and subsequent testing had to be carried out and finally, the COVID-19 pandemic triggered significant delays.
But ESO says the production processes have fully resumed and if all goes well, the Extremely Large Telescope will see its first light in 2028.