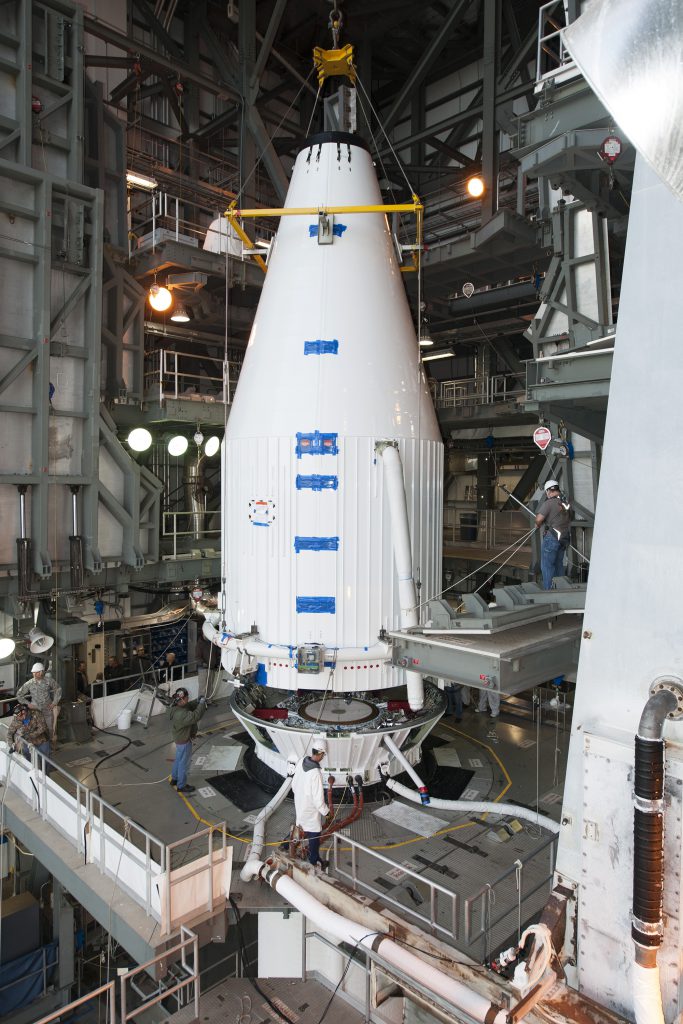 NASA's OSIRIS-REx spacecraft moved a step closer on Monday to starting a voyage to explore an uncharted world in our Solar System — the mountain-sized Asteroid Bennu — by joining the booster rocket that will propel it from Earth next week.
Liftoff from Cape Canaveral atop a United Launch Alliance Atlas 5 rocket remains on schedule for Thursday, 8 September at 2305 GMT. Launch will be possible at every five-minute interval for two hours till the window closes at 0105 GMT.
The $800 million OSIRIS-REx project is the first U.S.-led asteroid sample return mission, a seven-year trek to grab a piece of Bennu and bring it back to Earth for study.
"We're interested in material from the earliest stages of Solar System formation," said Dante Lauretta, the OSIRIS-REx principal investigator.
"We started out as a giant molecular cloud that collapsed down, conservation of angular momentum caused that material that didn't fall down into the proto-sun at the centre to spin out into a disc. Inside that disc is where the planets formed, but before that could happen, material condensed into very tiny grains, dust, ice and organic molecules. We think those organic molecules were critical for the origin of life on our planet, and tantalizing clues are provided as to the possibility of the origin of life on other planets."
Like a time capsule, the primitive Bennu holds an unspoiled record of the conditions that existed during the solar system's formation 4.5 billion years ago. OSIRIS-REx will collect up to four mounds of that material and return it in a pristine canister, landing in Utah on 24 September 2023.
"I've been interested in phosphorus compounds, and trace phosphates, which may be critical for DNA, RNA, ATP, critical molecules for our genetic information and for our energy in our cells. It's only by getting these samples into laboratories on Earth that we can address the fundamental science questions that we're interested in," Lauretta said.
In preparation for the mission, the spacecraft was driven from Kennedy Space Center's Payload Hazardous Servicing Facility to Cape Canaveral's Complex 41 before dawn today, pulling up to the doorway of the Vertical Integration Facility where the Atlas 5 rocket was assembled aboard a mobile launch platform.
Already hidden from view inside the rocket's aluminium nose cone, the satellite was hoisted from its transporter by an overhead crane and manoeuvred atop the Centaur upper stage for mating.
The payload connection tops off the rocket at 189 feet tall.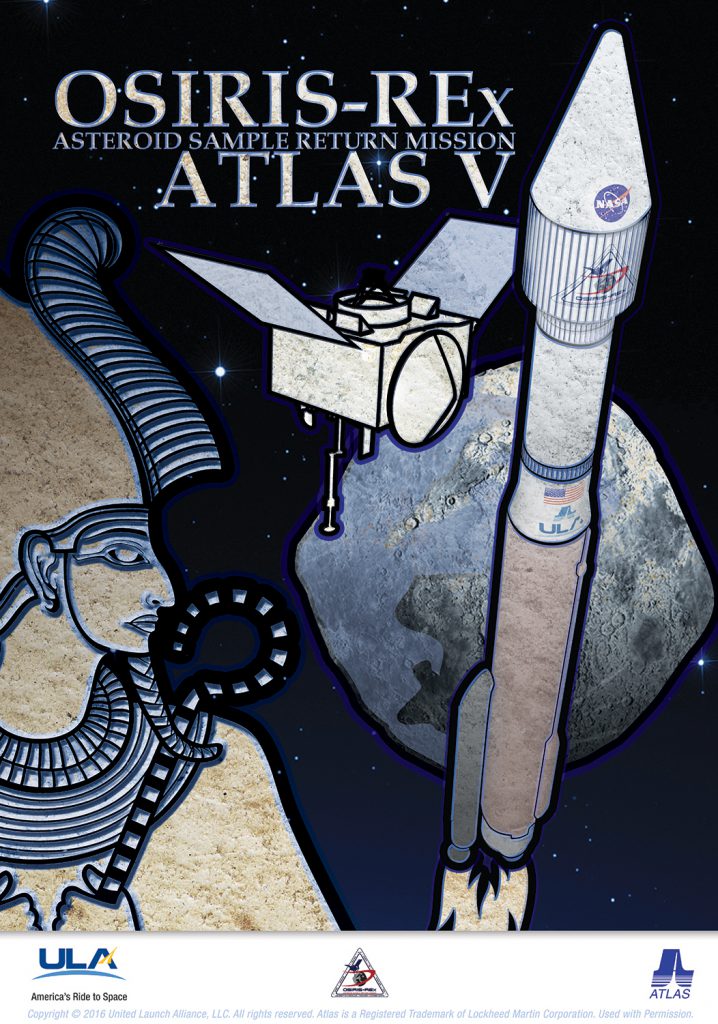 The Integrated Systems Test — a tip-to-tail electrical checkout of the combined satellite and launch vehicle — will be performed later this week, followed by holding the Flight Readiness Review.
After a quiet three-day U.S. holiday weekend, the Launch Readiness Review will be conducted next Tuesday and the rocket rolls out to the pad next Wednesday, the day before liftoff.