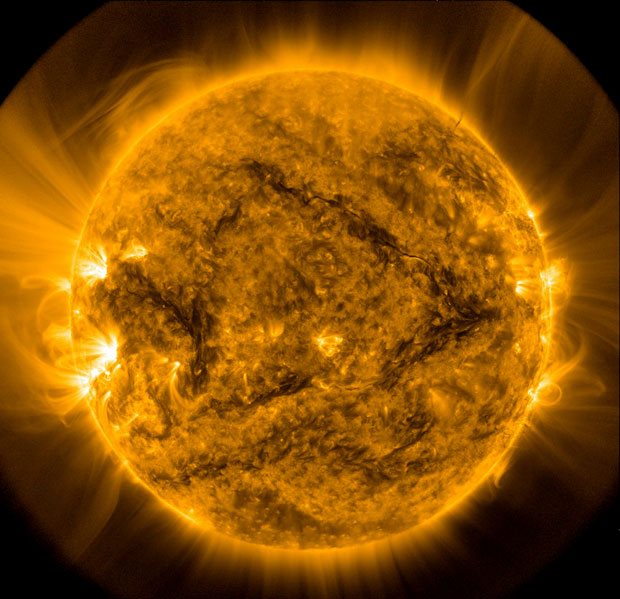 It may have had little fanfare, but one of the most perplexing problems of modern cosmology and astrophysics was solved this year. For decades scientists had puzzled over where all the lithium in stars had disappeared to. In the aftermath of the Big Bang, hydrogen, helium and lithium were the only three stable elements to form. Yet older stars have lithium abundances of only a third of what the Big Bang predicts. Was our understanding of the birth of the elements after the Big Bang wrong, or was something else going on inside these stars?
Fortunately for the Big Bang model, Italian scientists at the International School for Advanced Studies in Trieste discovered that it was the stars that were to blame. The interior structure of Sun-like stars is divided into three sections: a core many millions of degrees hot, a radiative layer above the core where energy is transported by radiation, and a turbulent convective layer where energy is transported by rising currents. The Trieste group found that in the process of their formation, stars experienced a great deal of mixing between their different interior zones and currents would drag lithium down beneath the convective layer, into the high temperatures of the radiative layer where the lithium was destroyed. So the lithium mystery was solved: the stars had digested almost all of it.
---

Inside the magazine
Our top ten greatest stories of 2015 first appeared in the December edition of Astronomy Now.
Never miss an issue by subscribing to the UK's biggest and best astronomy magazine. Also available for iPad/iPhone and Android devices.