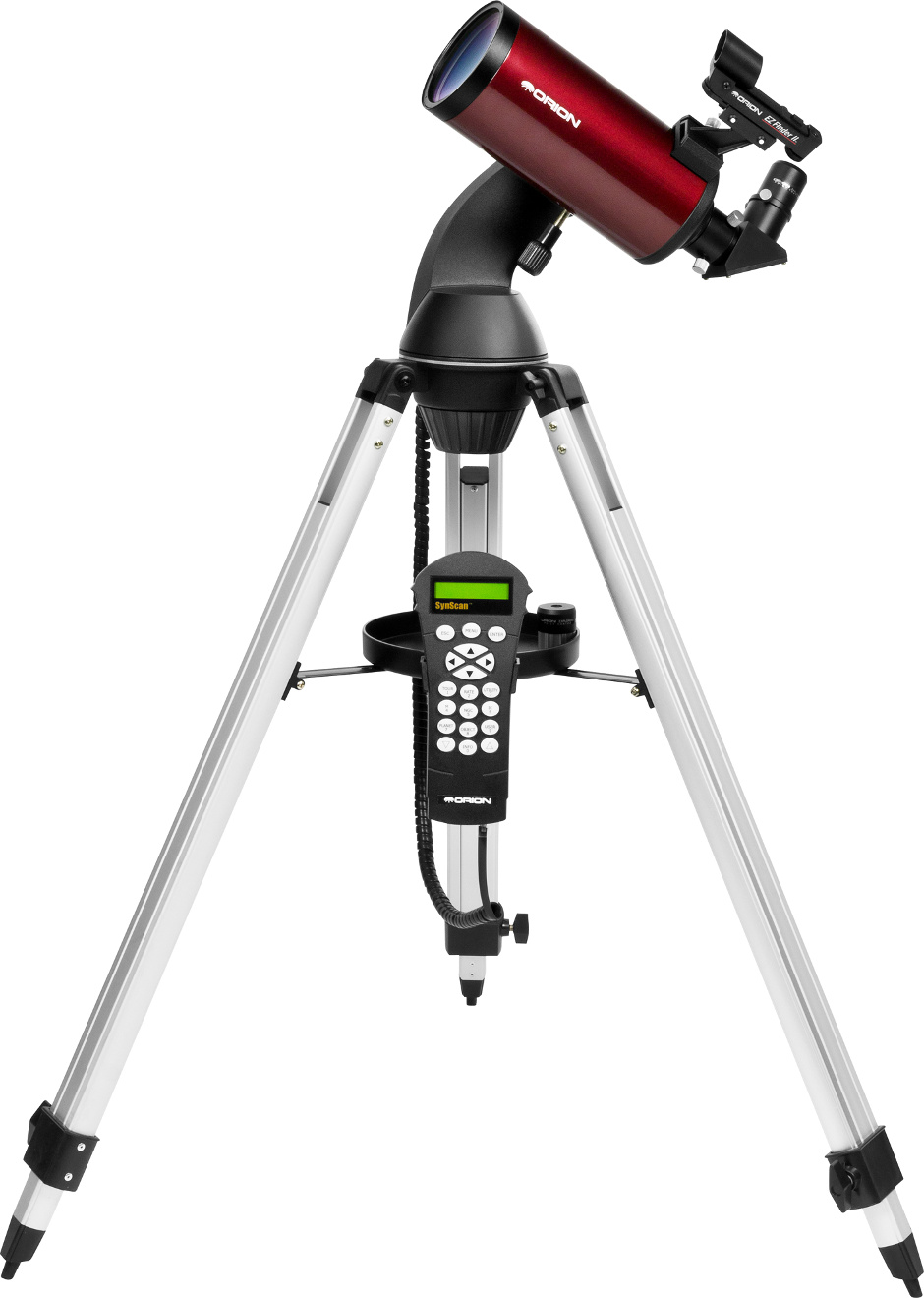 Thirsting for the stars, novices in astronomy are often seeking a one-stop solution to quench these initial desires. It is generally advised that this preliminary instrumental step be made with an able and economical all-rounder. Such a telescope should not disappoint, nor impoverish, although the latter will most certainly occur once the new observer (with experience under their belt) decides on their observational needs with greater precision.
This 'scope, aimed at the beginner, hits all the right notes. The compact Maksutov–Cassegrain design offers a manageable piece of equipment weighing only 4.85 kg (10.7 lbs) that can be easily 'man handled', despite an effective focal length that would otherwise require a conventional tube length of nearly one and a half metres. The optics' aperture is a very capable 90mm, providing access to resolved planetary detail and many deep sky objects. As a GoTo, it can automatically guide the user to any one of the objects held in its 42,000 item database (so long as the object in question is above the horizon!).
Once found, the object will stay in the eyepiece field of view via the mounting's sidereal drive — with lunar and solar tracking rates available when required.
The included eyepieces (25mm and 10mm) will supply magnifications of 50× and 125×, ably bridging the start-up requirements of both a usefully wide field and the chance to elicit finer detail.
Price: £337.86
For more information: http://uk.telescope.com/