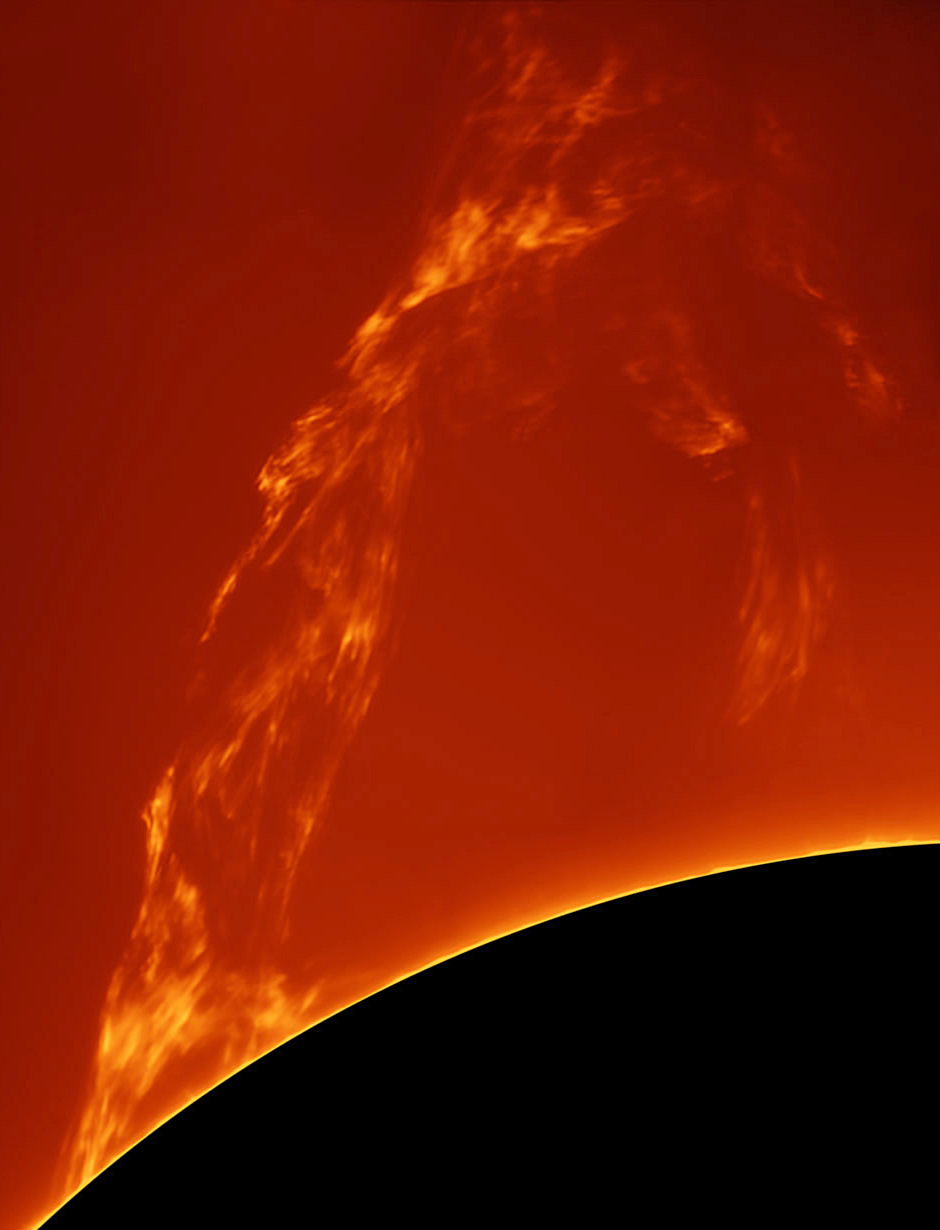 In the words of the astrophotographer: "When I saw that this huge prominence was starting to detach from the surface of the Sun I decided to capture its trip to space. Because of its massive size it kept a visible structure even at a great distance from the Sun's disc. I reduced the focal length to 2 metres and captured six panels to make a big mosaic. That remarkable projected arm of fire reached a length of more than 700,000 kilometres [435,000 miles] in its process of detachment."
This year's Insight Astronomy Photographer of the Year competition received a record 2700 entries by astrophotographers from 59 countries around the world. These astonishing pictures reveal fresh perspectives on astrophotography favourites alongside some of the great astronomical events of the last year.
We will showcase the winning images from all 11 categories over the next few days, but if you wish to see them all together on display, the Royal Observatory Greenwich has an exhibition open 18 September 2015 — 26 June 2016. Hours: 10.00–17.00, entry is free.