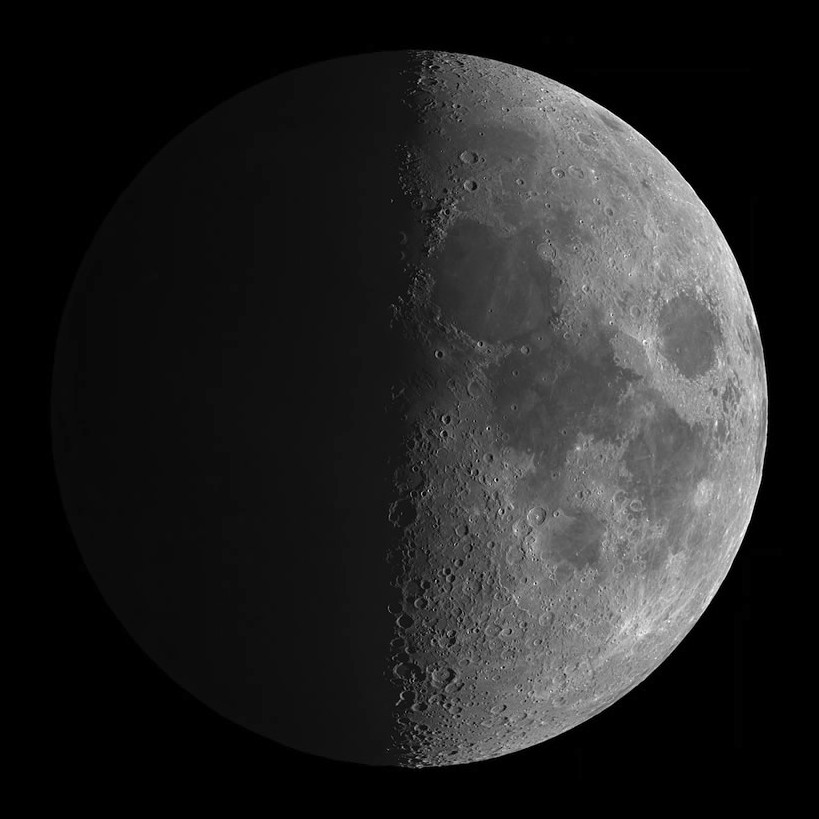 In the words of the astrophotographer: "I started my project to capture the whole of the Moon's face on camera by focusing on the dark half of the lunar disc. I went through along the terminator (the boundary between light and dark) and then I had plenty of time to capture the rest of the dark side. I continued shooting the dark side with the parts furthest from the terminator and I finished by capturing the terminator area. To preserve the sense of the Moon caught at exactly at half phase, I recorded all the images on the same night."
This year's Insight Astronomy Photographer of the Year competition received a record 2700 entries by astrophotographers from 59 countries around the world. These astonishing pictures reveal fresh perspectives on astrophotography favourites alongside some of the great astronomical events of the last year.
We will showcase the winning images from all 11 categories over the next few days, but if you wish to see them all together on display, the Royal Observatory Greenwich has an exhibition open 18 September 2015 — 26 June 2016. Hours: 10.00–17.00, entry is free.