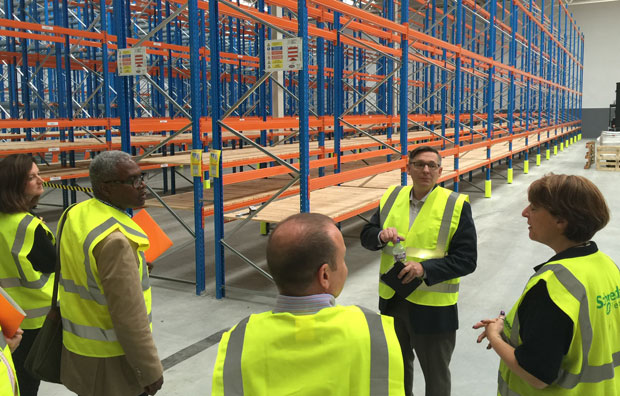 American telescope manufacturer Celestron has unveiled a new distribution centre and business development team to better serve astronomers in the UK.
"We're here to supplement what's happening in the UK market," said Dave Murray, who heads the new UK-based Celestron team.
Murray said the new state of the art warehouse in Thatcham, Berkshire, should dramatically cut waiting times for astronomers ordering Celestron products from dealers in the UK. Currently it can take five to six weeks for some highly sought after telescopes to make it across the Atlantic to the UK from Celestron's headquarters in Torrance, California. When the new distribution facility is fully up and running in the autumn, it should cut delivery times on those products to a week.
"This facility will allow us to close that gap," said Celestron's chief operating officer Dave Anderson. "We'll be able to supply that inventory that is really critical to meeting the expectations of today's consumers."
A new Celestron business development team based in the 38,000 square-foot facility will work alongside David Hinds Limited, which will continue in its long-standing role distributing high-end Celestron astronomical equipment throughout the UK.
"These are exciting times for Celestron," said Adam Hinds, managing director of David Hinds Limited. "It's a significant investment in the UK and the international market."
With its new base, Celestron hopes to increase its promotion and outreach activities in the UK and allow feedback from British astronomers to reach the engineers and designers in Celestron's product development labs.
The new warehouse will also keep a large selection of spare parts on hand to speed up the servicing of telescopes.