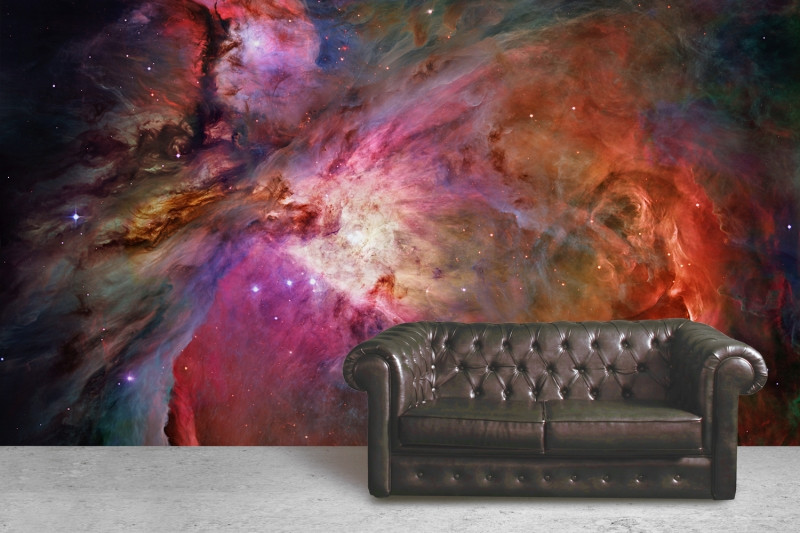 When I was in my early teens, my father rashly allowed me carte blanche to redecorate my bedroom, mistakenly believing I was mature enough to do so. Of course, my choices of paint, wallpaper and carpet had to be approved before destruction of the old decor went ahead. Work progressed normally and soon I had a new gleaming bedroom environment. Yet there was little evidence of my astronomical leanings. I then had the brilliant idea of mapping out the starry heavens onto my new deep blue carpet. This I did during a single lonesome afternoon, without 'formal' approval, in white luminescent paint. It worked remarkably well, with darkness allowing me to quite literally walk amongst the stars. My father's reaction upon discovery of my proud handiwork is best left to the imagination.
So you can imagine how spaced out I would have been had the new range of mural wallpapers from this enterprising company been around then!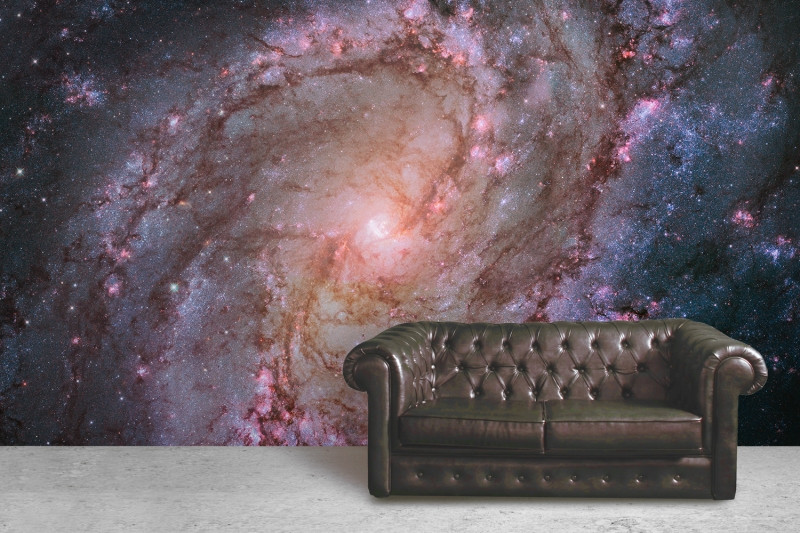 You can make a whole wall one gigantic space picture. There are loads of colourful high-definition NASA images to choose from, astronomical and astronautical. Each wallpaper is custom fit to your own requirements, coming in 1.2-metre strips that join seamlessly. Supplied in numbered rolls designed to fit your wall's height, the mural is even slightly oversized, to ensure no border gaps. Coming in three grades of paper, prices begin at £23.50 per square metre.
For more information: muralswallpaper.co.uk