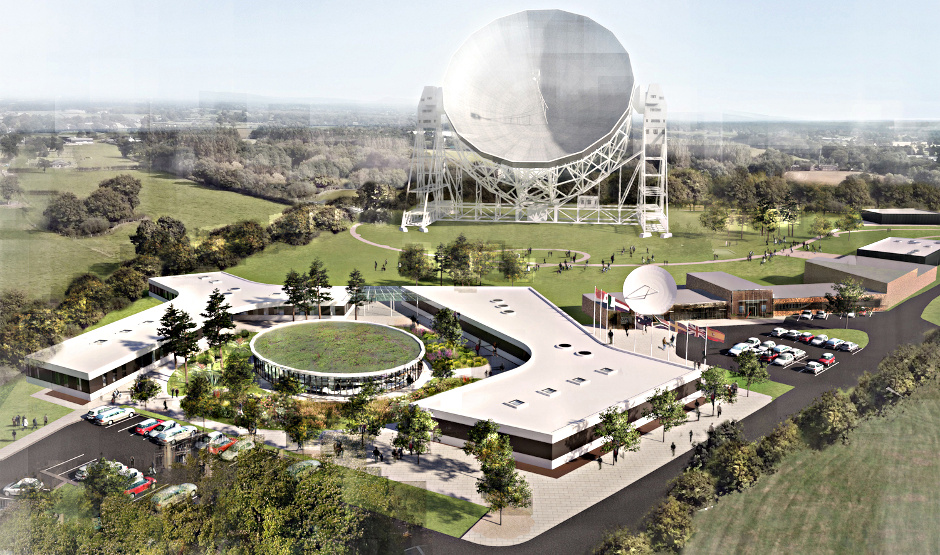 The Presidents of the Royal Astronomical Society and the Institute of Physics have welcomed the decision to site the permanent headquarters of the Square Kilometre Array (SKA) in the UK.
Set to cost €650 million (£475 million), the first phase of the SKA will consist of some 200 dishes in South Africa and 130,000 antennas in Australia. Last year the UK government made a full commitment to the SKA project, announcing funding of £100 million in addition to existing support from the Science and Technology Facilities Council.
The SKA HQ will remain at Jodrell Bank in Cheshire in northern England, the home of a major radio observatory since 1945. Construction of the SKA will begin in 2018 and the first observations are expected in 2020.
Prof. Martin Barstow, President of the Royal Astronomical Society offered his congratulations: "I'm delighted that the UK has won this hard-fought contest. With its HQ here in the UK, SKA scientists will be able take advantage of the wealth of expertise Britain has in radio astronomy. It continues our long tradition of leading the world in this field, building on the pioneering work of Sir Bernard Lovell when he set up Jodrell Bank 70 years ago. Having a facility like this here in Britain demonstrates just how exciting a career in science and engineering can be — it shows young people that they really can reach for the stars."
Prof. Frances Saunders, President of the Institute of Physics, added her support: "Jodrell Bank can provide an excellent headquarters for the world's largest radio telescope. We can create a unique campus for one of the most inspirational science projects of the 21st century, and a home for the project that welcomes scientists from around the world."