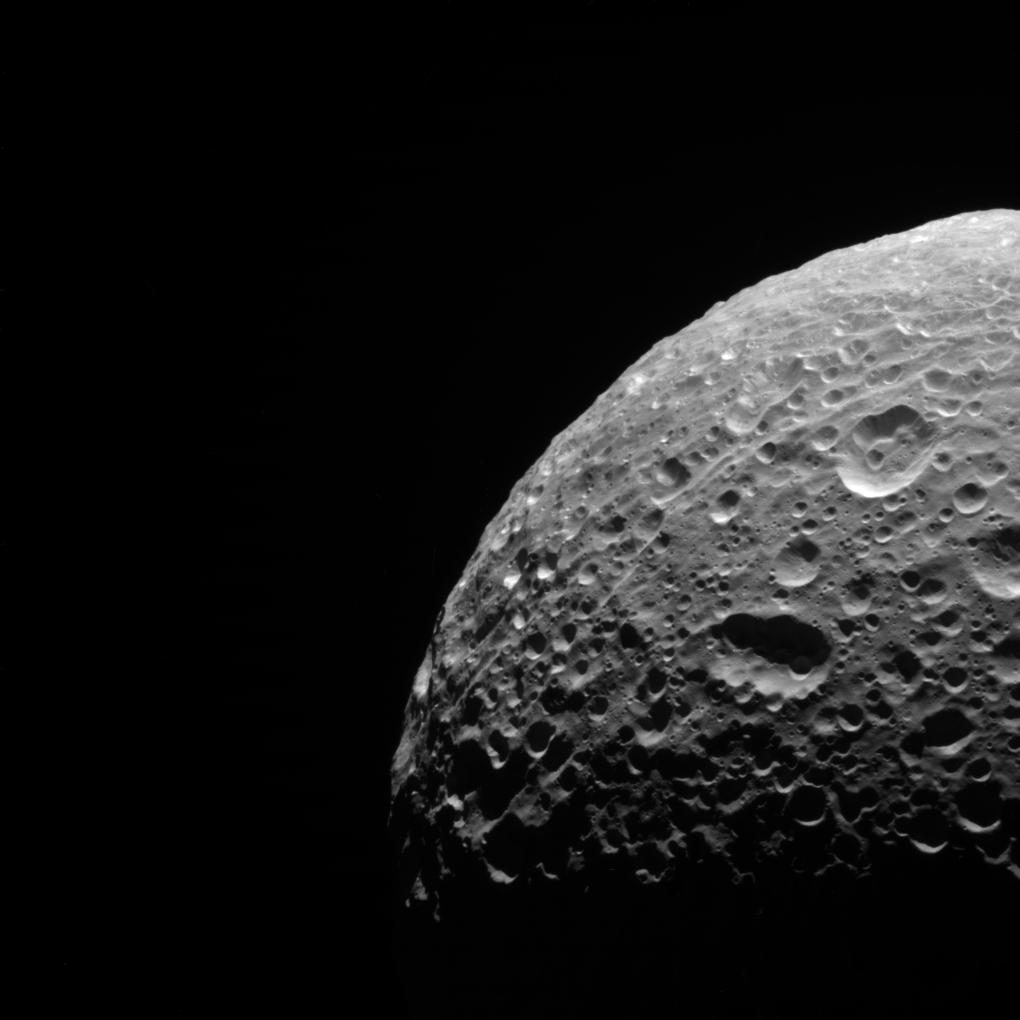 This image from the Cassini probe of Saturn's moon Mimas shows the scars of numerous impacts near the north pole.
In addition to being evidence of past impacts, craters can serve another valuable scientific purpose. By counting the number of craters in an area, scientists can estimate the age of the terrain. Older surfaces, such as on Mimas (246 miles, or 396 kilometers across), will have more craters per unit area than younger surfaces.
This view looks toward the trailing hemisphere of Mimas. North on Mimas is up and rotated 4 degrees to the left. The image was taken in visible light with the Cassini spacecraft narrow-angle camera on June 5, 2012.
The view was acquired at a distance of approximately 50,000 km (31,000 miles) from Mimas. Image scale is 299 metres (982 feet) per pixel.