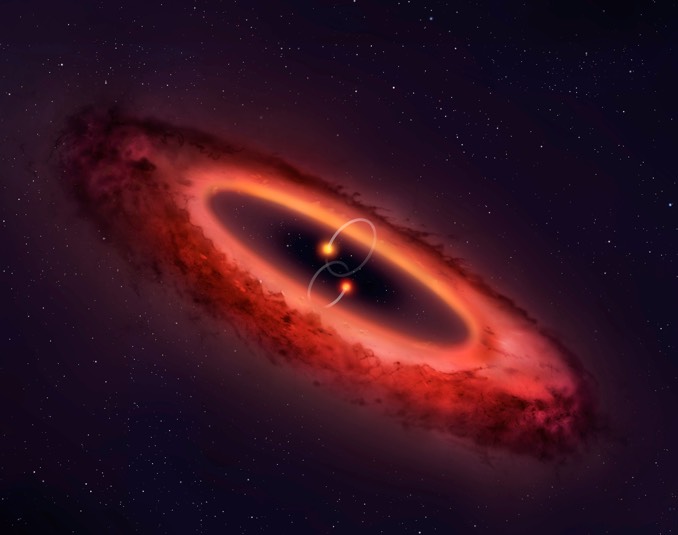 An astronomer at the University of Warwick has found the first binary star system with a thick disc of gas and dust positioned a right angles to the stars' orbits. In what would be a truly spectacular view, an alien on a planet near the inner edge of the dust ring would see the disc extending almost perpendicular to the horizon with the two stars moving into and out of the plane of the disc.
"Disks rich in gas and dust are seen around nearly all young stars, and we know that at least a third of the ones orbiting single stars form planets," said Grant M. Kennedy. "Some of these planets end up being misaligned with the spin of the star, so we've been wondering whether a similar thing might be possible for circumbinary planets.
"A quirk of the dynamics means that a so-called polar misalignment should be possible, but until now we had no evidence of misaligned disks in which these planets might form."
Kennedy and a team of researchers used the Atacama Large Millimeter/submillimeter Array, or ALMA, to determine the orientation of the disc in question. The astronomers already knew how the two stars in the binary system moved in relation to each other. The ALMA observations allowed them to determine the disc reflected a perfectly polar orbit.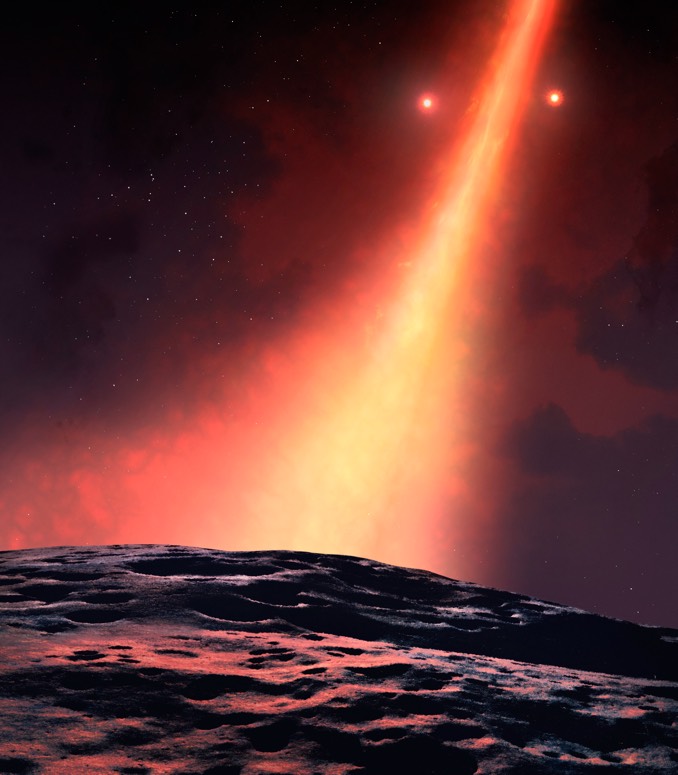 "Perhaps the most exciting thing about this discovery is that the disc shows some of the same signatures that we attribute to dust growth in disks around single stars," Kennedy said. "We take this to mean planet formation can at least get started in these polar circumbinary discs.
"If the rest of the planet formation process can happen, there might be a whole population of misaligned circumbinary planets that we have yet to discover, and things like weird seasonal variations to consider."
The research was published in Nature Astronomy.