Top Stories





Supernova explodes in controversy

...the interpretation of supernova explosion

SN 2008D is causing controversy among different research groups who argue its origin and evolution as either a 'normal' supernova, or something more reminiscent of a gamma-ray burst...

Barred spiral galaxies arrive late in the Universe

...Hubble astronomers have found that barred spiral galaxies were far less abundant 7 billion years ago than they are today in the local Universe...

Partial solar eclipse visible from UK this Friday

...On 1 August there will be a partial eclipse from the UK, and a total solar eclipse visible along a track from Canada to China...



Spaceflight Now +





Subscribe to Spaceflight Now Plus for access to our extensive video collections!
How do I sign up?
Video archive

STS-120 day 2 highlights

Flight Day 2 of Discovery's mission focused on heat shield inspections. This movie shows the day's highlights.

Play

STS-120 day 1 highlights

The highlights from shuttle Discovery's launch day are packaged into this movie.

Play

STS-118: Highlights

The STS-118 crew, including Barbara Morgan, narrates its mission highlights film and answers questions in this post-flight presentation.

Full presentation
Mission film

STS-120: Rollout to pad

Space shuttle Discovery rolls out of the Vehicle Assembly Building and travels to launch pad 39A for its STS-120 mission.

Play

Dawn leaves Earth

NASA's Dawn space probe launches aboard a Delta 2-Heavy rocket from Cape Canaveral to explore two worlds in the asteroid belt.

Full coverage

Dawn: Launch preview

These briefings preview the launch and science objectives of NASA's Dawn asteroid orbiter.

Launch | Science

Become a subscriber
More video







Watch the eclipse with experts in London tomorrow
BY DR EMILY BALDWIN
ASTRONOMY NOW

Posted: July 31, 2008
The Society for Popular Astronomy (SPA) will be gathering with telescopes in London's Hyde Park tomorrow (Friday) to allow the public and press to view and enjoy the partial eclipse of the Sun safely.
The event will be held at Speaker's Corner in Hyde Park on the morning of Friday 1 August, and experts will be on hand to answer any questions from 0830. The partial eclipse begins at 0932 with the maximum solar coverage at 1016. Don't miss out on this fantastic (and free!) opportunity to observe our nearest star, the Sun, like never before!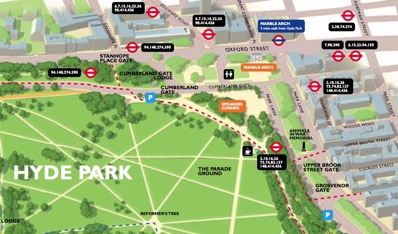 The nearest tube station is Marble Arch and a high resolution map can be downloaded from www.royalparks.org.uk

Astronomy Now will be there, and weather permitting, we will post our successful eclipse photographs here. If you would like to send us your observations of the eclipse, from wherever you are in the world, please email the Web Editor at eclipse2008<at>astronomynow.com, including your name, location and observation details.
For more information about the eclipse, see our report 'Partial solar eclipse visible from UK this Friday'.