On Sale Now!





The October 2014 issue of Astronomy Now is on sale! Order direct from our store (free 1st class post & to UK addresses). Astronomy Now is the only astronomy magazine specially designed to be read on tablets and phones. Download the app from Google Play Store or the Apple App Store.





Top Stories





Earthshine used to test life detection method
...By imagining the Earth as an exoplanet, scientists observing our planet's reflected light on the Moon with ESO's Very Large Telescope have demonstrated a way to detect life on other worlds...
READ MORE

Solid buckyballs discovered in space
...Astronomers using NASA's Spitzer Space Telescope have detected a particular type of molecule, given the nickname "buckyball", in a solid form for the first time...
READ MORE

Steamy water-world gets the Hubble treatment
...Hubble Space Telescope observations of a 7 Earth-mass planet find an unusual water-rich world swathed in a thick, steamy atmosphere...
READ MORE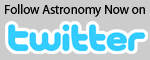 Hubble sees red giant
blow a bubble
HUBBLE IMAGE RELEASE
Posted: 3 July 2012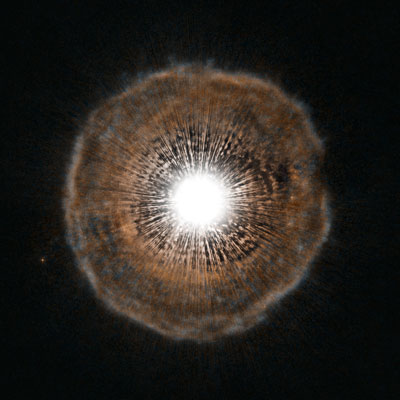 See the full size image. credit: ESA/Hubble, NASA and H. Olofsson (Onsala Space Observatory).
A bright star is surrounded by a tenuous shell of gas in this unusual image from the NASA/ESA Hubble Space Telescope. U Camelopardalis, or U Cam for short, is a star nearing the end of its life. As it begins to run low on fuel, it is becoming unstable. Every few thousand years, it coughs out a nearly spherical shell of gas as a layer of helium around its core begins to fuse. The gas ejected in the star's latest eruption is clearly visible in this picture as a faint bubble of gas surrounding the star.
U Cam is an example of a carbon star. This is a rare type of star whose atmosphere contains more carbon than oxygen. Due to its low surface gravity, typically as much as half of the total mass of a carbon star may be lost by way of powerful stellar winds.
Located in the constellation of Camelopardalis (The Giraffe), near the North Celestial Pole, U Cam itself is actually much smaller than it appears in Hubble's picture. In fact, the star would easily fit within a single pixel at the centre of the image. Its brightness, however, is enough to overwhelm the capability of Hubble's Advanced Camera for Surveys making the star look much bigger than it really is.
The shell of gas, which is both much larger and much fainter than its parent star, is visible in intricate detail in Hubble's portrait. While phenomena that occur at the ends of stars' lives are often quite irregular and unstable, the shell of gas expelled from U Cam is almost perfectly spherical.
The image was produced with the High Resolution Channel of the Advanced Camera for Surveys.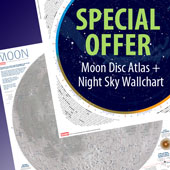 The Planets


From tiny Mercury to distant Neptune and Pluto, The Planets profiles each of the Solar System's members in depth, featuring the latest imagery from space missions. The tallest mountains, the deepest canyons, the strongest winds, raging atmospheric storms, terrain studded with craters and vast worlds of ice are just some of the sights you'll see on this 100-page tour of the planets.


GET YOUR COPY


Hubble Reborn


Hubble Reborn takes the reader on a journey through the Universe with spectacular full-colour pictures of galaxies, nebulae, planets and stars as seen through Hubble's eyes, along the way telling the dramatic story of the space telescope, including interviews with key scientists and astronauts.


GET YOUR COPY


3D Universe


Witness the most awesome sights of the Universe as they were meant to be seen in this 100-page extravaganza of planets, galaxies and star-scapes, all in 3D!


GET YOUR COPY