On Sale Now!





The October 2014 issue of Astronomy Now is on sale! Order direct from our store (free 1st class post & to UK addresses). Astronomy Now is the only astronomy magazine specially designed to be read on tablets and phones. Download the app from Google Play Store or the Apple App Store.





Top Stories





Earthshine used to test life detection method
...By imagining the Earth as an exoplanet, scientists observing our planet's reflected light on the Moon with ESO's Very Large Telescope have demonstrated a way to detect life on other worlds...
READ MORE

Solid buckyballs discovered in space
...Astronomers using NASA's Spitzer Space Telescope have detected a particular type of molecule, given the nickname "buckyball", in a solid form for the first time...
READ MORE

Steamy water-world gets the Hubble treatment
...Hubble Space Telescope observations of a 7 Earth-mass planet find an unusual water-rich world swathed in a thick, steamy atmosphere...
READ MORE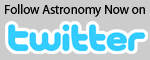 Jupiter helps Halley's Comet boost meteor displays
DR EMILY BALDWIN
ASTRONOMY NOW
Posted: 28 March 2012


Theoretical modelling presented at the National Astronomy Meeting this week finds that the gravitational effects of gas giant Jupiter can influence the orbit of Comet Halley in such a way as to give periodically enhanced meteor displays.

Comet Halley has been observed and documented by astronomers since 240 BC, orbiting the Sun every 76 years. Earth crosses Halley's path twice per orbit giving two meteor displays – the Orionids in October and Eta Aquariids in May – created by the comet's dust particles burning up in our planet's atmosphere.


Aswin Sekhar talks to Astronomy Now about how Jupiter influences meteor showers originating from Comet Halley.

Aswin Sekhar of Armagh Observatory told conference attendees that the periodic gravitational effects of Jupiter can constrain the orbit of Comet Halley along with particles outgassed from the comet that makes the so-called Orionid Stream and associated meteor shower.

"The comet gets trapped in a resonance, which increases the chances of meteoroid particles getting trapped in the resonance, giving enhanced meteor rates in particular years," says Shekhar. "The success of the theoretical modeling seems to perfectly match historical observations, for example the Orionid outbursts in 1839, 1916 and 1993."

Sekahr's model covers the last 12,000 years, finding that from 1404 to 690 BC the comet was trapped in a 1:6 resonance with Jupiter, meaning that for every one orbit of Halley, Jupiter completed six orbits around the Sun. Later, between 240 BC and 1700 AD, the comet occupied a 2:13 resonance, and cometary debris deposited during these two periods has lead to enhanced activity during the Orionids meteor showers in some subsequent years. For example, Sekahr says that the unusual 1993 Orionid outburst was attributed to comet particles ejected from Halley in 240 BC.

"For the future we would expect similar activity in 2070, and an enhanced spectacular shower," predicts Sekahr.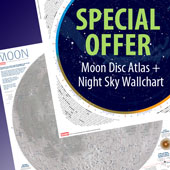 The Planets


From tiny Mercury to distant Neptune and Pluto, The Planets profiles each of the Solar System's members in depth, featuring the latest imagery from space missions. The tallest mountains, the deepest canyons, the strongest winds, raging atmospheric storms, terrain studded with craters and vast worlds of ice are just some of the sights you'll see on this 100-page tour of the planets.


GET YOUR COPY


Hubble Reborn


Hubble Reborn takes the reader on a journey through the Universe with spectacular full-colour pictures of galaxies, nebulae, planets and stars as seen through Hubble's eyes, along the way telling the dramatic story of the space telescope, including interviews with key scientists and astronauts.


GET YOUR COPY


3D Universe


Witness the most awesome sights of the Universe as they were meant to be seen in this 100-page extravaganza of planets, galaxies and star-scapes, all in 3D!


GET YOUR COPY