On Sale Now!





The October 2014 issue of Astronomy Now is on sale! Order direct from our store (free 1st class post & to UK addresses). Astronomy Now is the only astronomy magazine specially designed to be read on tablets and phones. Download the app from Google Play Store or the Apple App Store.





Top Stories





Earthshine used to test life detection method
...By imagining the Earth as an exoplanet, scientists observing our planet's reflected light on the Moon with ESO's Very Large Telescope have demonstrated a way to detect life on other worlds...
READ MORE

Solid buckyballs discovered in space
...Astronomers using NASA's Spitzer Space Telescope have detected a particular type of molecule, given the nickname "buckyball", in a solid form for the first time...
READ MORE

Steamy water-world gets the Hubble treatment
...Hubble Space Telescope observations of a 7 Earth-mass planet find an unusual water-rich world swathed in a thick, steamy atmosphere...
READ MORE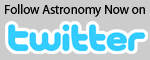 SETI Live: join in the search for extraterrestrial life
DR EMILY BALDWIN
ASTRONOMY NOW
Posted: 02 March 2012


Created as a result of the TED Prize Wish and in collaboration with the Zooniverse, for the first time the public can analyse data collected by the Allen Telescope Array to contribute to the search for extraterrestrial intelligence (SETI) on other planets.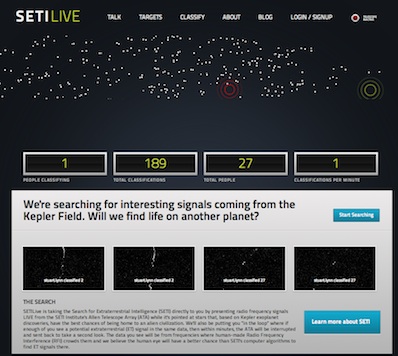 Visit http://setilive.org/ to join in the search!

The project was born from SETI director Jill Tarter's TED Prize Wish made in 2009, where she wished "to empower Earthlings everywhere to become active participants in the ultimate search for cosmic company." The TED Prize was born out of the popular TED Conference series to spur global change, and the $100,000 prize has previously been awarded to Bono's ONE campaign, Jamie Oliver's Food Revolution and JR's Inside Out Project.

As with other Zooniverse projects – such as Galaxy Zoo, Moon Zoo and Solar Stormwatch – SETI Live asks members of the public to analyse data to look for anything unusual that automated searches may not pick out. SETI Live is based on radio signals received by the Allen Telescope Array (ATA) in Hat Creek, California, while it is pointed at stars that have been identified by the Kepler spacecraft to host planets.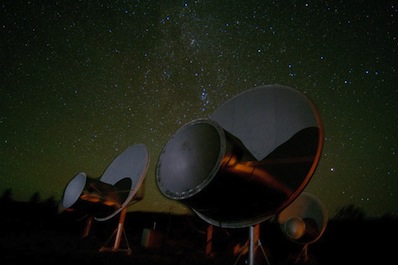 SETI Live uses data collected by the Allen Telescope Array. Image: www.seti.org.

"There are frequencies that our automated signal detection systems now ignore, because there are too many signals there," says Tarter. "Most are created by Earth's communication and entertainment technologies, but buried within this noise, there may be a signal from a distant technology. I'm hoping that an army of volunteers can help us deal with these crowded frequency bands that confuse our machines. By doing this in real-time, we will have an opportunity to follow up immediately on what our volunteers discover."

Citizen scientists will receive parts of the data where there are so many signals that it confuses the automated search system. They will be asked to describe and classify the signals to alert scientists if a new type of signal has been detected. If enough people identify a possible extraterrestrial signal in the same data, then within minutes the ATA will be interrupted and sent back to take a second look.

Join in the hunt: http://setilive.org/
More about the Zooniverse: https://www.zooniverse.org/
Find out about the TED Prize: http://www.tedprize.org/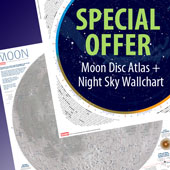 The Planets


From tiny Mercury to distant Neptune and Pluto, The Planets profiles each of the Solar System's members in depth, featuring the latest imagery from space missions. The tallest mountains, the deepest canyons, the strongest winds, raging atmospheric storms, terrain studded with craters and vast worlds of ice are just some of the sights you'll see on this 100-page tour of the planets.


GET YOUR COPY


Hubble Reborn


Hubble Reborn takes the reader on a journey through the Universe with spectacular full-colour pictures of galaxies, nebulae, planets and stars as seen through Hubble's eyes, along the way telling the dramatic story of the space telescope, including interviews with key scientists and astronauts.


GET YOUR COPY


3D Universe


Witness the most awesome sights of the Universe as they were meant to be seen in this 100-page extravaganza of planets, galaxies and star-scapes, all in 3D!


GET YOUR COPY