On Sale Now!





The October 2014 issue of Astronomy Now is on sale! Order direct from our store (free 1st class post & to UK addresses). Astronomy Now is the only astronomy magazine specially designed to be read on tablets and phones. Download the app from Google Play Store or the Apple App Store.





Top Stories





Earthshine used to test life detection method
...By imagining the Earth as an exoplanet, scientists observing our planet's reflected light on the Moon with ESO's Very Large Telescope have demonstrated a way to detect life on other worlds...
READ MORE

Solid buckyballs discovered in space
...Astronomers using NASA's Spitzer Space Telescope have detected a particular type of molecule, given the nickname "buckyball", in a solid form for the first time...
READ MORE

Steamy water-world gets the Hubble treatment
...Hubble Space Telescope observations of a 7 Earth-mass planet find an unusual water-rich world swathed in a thick, steamy atmosphere...
READ MORE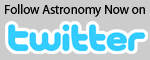 A new bright spot on Venus
DR EMILY BALDWIN
ASTRONOMY NOW
Posted: July 21, 2009


An intense bright spot has appeared in the clouds of Venus. Could it be associated with volcanic activity on the surface?
The Solar System is breaking out in spots. First Jupiter took a smack from a passing asteroid or comet, manifesting as a dark scar in the Jovian atmosphere, and now Venus is sporting a brilliant white spot in its southern polar region.
In an alert to fellow amateur astronomers, Venus observer Frank Melillo reports on his images captured on 19 July: "I have seen  bright spots before but this one is an exceptional bright and quite intense area."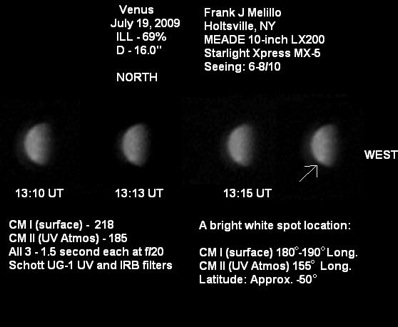 Venus' bright spot as captured by Frank Melillo from New York. Image courtesy Frank Melillo.


He suggests that it could be explained as an atmospheric effect, but could it be a sign of volcanic activity at the planet's surface? Venus is covered in a thick cloak of clouds which prevents any visible observation of the surface. Instead, radar is used to map the surface, but volcanic activity has never been observed directly.

"A volcanic eruption would be nice, but let's wait and find out!" says Venus specialist Dr Sanjay Limaye of the University of Wisconsin. "An eruption would have to be quite energetic to get a cloud this high." Furthermore, at a latitude of 50 degrees south, the spot lies outside the region of known volcanoes on Venus.

Melillo comments that the spot will not be seen again as intense as it is now, thanks to the rapid rotation of the planet's atmosphere. "I hope that someone will image Venus on Thursday when this part of the atmosphere is facing us again," he says.

Further observations will help shed light on the genesis of the bright spot and how it evolves as the atmosphere churns over.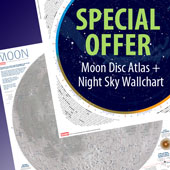 The Planets


From tiny Mercury to distant Neptune and Pluto, The Planets profiles each of the Solar System's members in depth, featuring the latest imagery from space missions. The tallest mountains, the deepest canyons, the strongest winds, raging atmospheric storms, terrain studded with craters and vast worlds of ice are just some of the sights you'll see on this 100-page tour of the planets.


GET YOUR COPY


Hubble Reborn


Hubble Reborn takes the reader on a journey through the Universe with spectacular full-colour pictures of galaxies, nebulae, planets and stars as seen through Hubble's eyes, along the way telling the dramatic story of the space telescope, including interviews with key scientists and astronauts.


GET YOUR COPY


3D Universe


Witness the most awesome sights of the Universe as they were meant to be seen in this 100-page extravaganza of planets, galaxies and star-scapes, all in 3D!


GET YOUR COPY