Spaceflight Now +





Subscribe to Spaceflight Now Plus for access to our extensive video collections!
How do I sign up?
Video archive

STS-120 day 2 highlights

Flight Day 2 of Discovery's mission focused on heat shield inspections. This movie shows the day's highlights.

Play

STS-120 day 1 highlights

The highlights from shuttle Discovery's launch day are packaged into this movie.

Play

STS-118: Highlights

The STS-118 crew, including Barbara Morgan, narrates its mission highlights film and answers questions in this post-flight presentation.

Full presentation
Mission film

STS-120: Rollout to pad

Space shuttle Discovery rolls out of the Vehicle Assembly Building and travels to launch pad 39A for its STS-120 mission.

Play

Dawn leaves Earth

NASA's Dawn space probe launches aboard a Delta 2-Heavy rocket from Cape Canaveral to explore two worlds in the asteroid belt.

Full coverage

Dawn: Launch preview

These briefings preview the launch and science objectives of NASA's Dawn asteroid orbiter.

Launch | Science

Become a subscriber
More video







Comet brightens a million times, visible to naked eye
BY KULVINDER SINGH CHADHA
ASTRONOMY NOW
Posted: October 25, 2007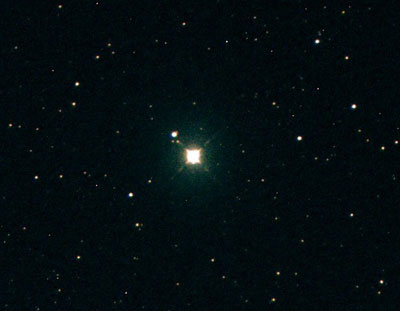 Comet Holmes in outburst captured remotely from RAS network (N.M.). Image: Ernesto Guido & Giovanni Sostero (AFAM, Remanzacco Observatory).
A comet in the direction of the constellation Perseus has unexpectedly brightened by a million times in the past 24 hours.
The source of this extraordinary event is comet 17P/Holmes, which is normally a magnitude 17 object -- just beyond the capability of the Hubble Space Telescope. The dwarf planets Pluto and Eris are magnitude 13.67 and 18.7 respectively.
But now the comet is visible to the naked eye, having brightened yesterday to magnitude 2.7, with current estimates stating its magnitude to be as high as 2.2 (1.6 times as bright). The actual figure is fairly subjective at this moment in time, though amateur astronomers say it compares well with the stars gamma persei and delta persei in Perseus.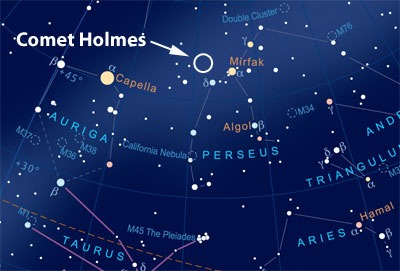 Find Comet Holmes in the constellation Perseus looking northeast after sunset. AN Graphic.
Reports from the amateur astronomers (from as far afield as North America, Spain, Iran and Japan) suggest a golden-hued, fuzzy, star or planet-like appearance, with a bright 20 arcsecond interior surrounded by a greenish coma (suggesting the presence of cyanogen).
The reason for 17P/Holmes sudden brightness may be due to the comet's core breaking up, or possibly because of a collision with an unseen object. Details are sketchy at the moment and 17P/Holmes is small and 1.6 astronomical units away from Earth, making it difficult to discern any details, even with large telescopes.
Stargazers in Britain hoping to see 17P/Holmes may be thwarted by the weather. However, the comet is thought to have only begun brightening, allowing ample opportunity to make observations over the next few weeks. Early reports suggest that 17P/Holmes may have begun to grow a tail already.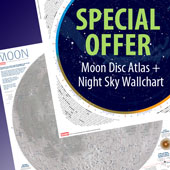 The Planets


From tiny Mercury to distant Neptune and Pluto, The Planets profiles each of the Solar System's members in depth, featuring the latest imagery from space missions. The tallest mountains, the deepest canyons, the strongest winds, raging atmospheric storms, terrain studded with craters and vast worlds of ice are just some of the sights you'll see on this 100-page tour of the planets.


GET YOUR COPY


Hubble Reborn


Hubble Reborn takes the reader on a journey through the Universe with spectacular full-colour pictures of galaxies, nebulae, planets and stars as seen through Hubble's eyes, along the way telling the dramatic story of the space telescope, including interviews with key scientists and astronauts.


GET YOUR COPY


3D Universe


Witness the most awesome sights of the Universe as they were meant to be seen in this 100-page extravaganza of planets, galaxies and star-scapes, all in 3D!


GET YOUR COPY