On Sale Now!





The October 2014 issue of Astronomy Now is on sale! Order direct from our store (free 1st class post & to UK addresses). Astronomy Now is the only astronomy magazine specially designed to be read on tablets and phones. Download the app from Google Play Store or the Apple App Store.





Top Stories





Earthshine used to test life detection method
...By imagining the Earth as an exoplanet, scientists observing our planet's reflected light on the Moon with ESO's Very Large Telescope have demonstrated a way to detect life on other worlds...
READ MORE

Solid buckyballs discovered in space
...Astronomers using NASA's Spitzer Space Telescope have detected a particular type of molecule, given the nickname "buckyball", in a solid form for the first time...
READ MORE

Steamy water-world gets the Hubble treatment
...Hubble Space Telescope observations of a 7 Earth-mass planet find an unusual water-rich world swathed in a thick, steamy atmosphere...
READ MORE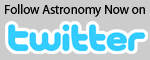 Astronomy Now's guide
to solar observing

If you're thinking about taking up solar observing this summer be sure to consult our fantastic video guides, in which Astronomy Now's equipment expert Nick Howes first introduces you to the different types of solar telescope available and the different wavelengths used to observe the Sun, before guiding you through aligning your telescope with the Sun, which can be a surprisingly difficult feat! If you want to take things further and learn how to image the Sun then Nick takes you through some imaging tips, before heading indoors to suss out the basics of image processing. Finally, he shares a few imaging tricks to get your images looking like those you can see in the magazine's picture gallery. Don't forget to send us your images to gallery2010(at)astronomynow.com, and remember, NEVER EVER look directly at the Sun, with your naked eye or through a telescope, as this will cause immediate and permanent blindness.
1. Introduction to
solar telescopes

Coronado PSTs, Lunts or Solarscopes? Nick introduces the range of solar telescopes on offer.

WATCH NOW

2. Observing the Sun in
calcium wavelengths

Many solar observing is done in white light or at hydrogen alpha wavelengths, but the purple hue of calcium wavelengths is another option to explore different depths of the solar atmosphere.

WATCH NOW

3. Safe solar observing

NEVER ever point your telescope or look directly at the Sun. Nick highlights some important rules of solar observing.

WATCH NOW

4. Aligning your solar telescope

Aligning your solar telescope safely with the Sun is easier said than done. Nick talks you through setting up your telescope mount and different ways to find the Sun.

WATCH NOW

5. Imaging the Sun

Take things a step further by attaching a camera to your solar telescope, and you can capture prominences, filaments, sunspots and more.

WATCH NOW

6. Image processing basics: Registax and AviStack

So, you've snapped hundreds of shots of the Sun, now what? Nick explains how to stack your images using two of the most widely used software packages, Registax and AviStack.

WATCH NOW

7. Image processing tips
and tricks

Sharpen up your images and add colour and definition. Nick reveals how to create images you can submit to our Picture Gallery!

WATCH NOW

Find out more!

Read more about imaging the Sun in Nick Howes' article featured in the 2010 Yearbook, and learn more about the science being conducted at the Sun by an array of space telescopes in the July 2010 issue of Astronomy Now magazine, on sale now!

BUY NOW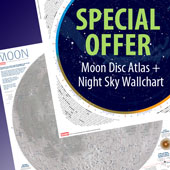 The Planets


From tiny Mercury to distant Neptune and Pluto, The Planets profiles each of the Solar System's members in depth, featuring the latest imagery from space missions. The tallest mountains, the deepest canyons, the strongest winds, raging atmospheric storms, terrain studded with craters and vast worlds of ice are just some of the sights you'll see on this 100-page tour of the planets.


GET YOUR COPY


Hubble Reborn


Hubble Reborn takes the reader on a journey through the Universe with spectacular full-colour pictures of galaxies, nebulae, planets and stars as seen through Hubble's eyes, along the way telling the dramatic story of the space telescope, including interviews with key scientists and astronauts.


GET YOUR COPY


3D Universe


Witness the most awesome sights of the Universe as they were meant to be seen in this 100-page extravaganza of planets, galaxies and star-scapes, all in 3D!


GET YOUR COPY